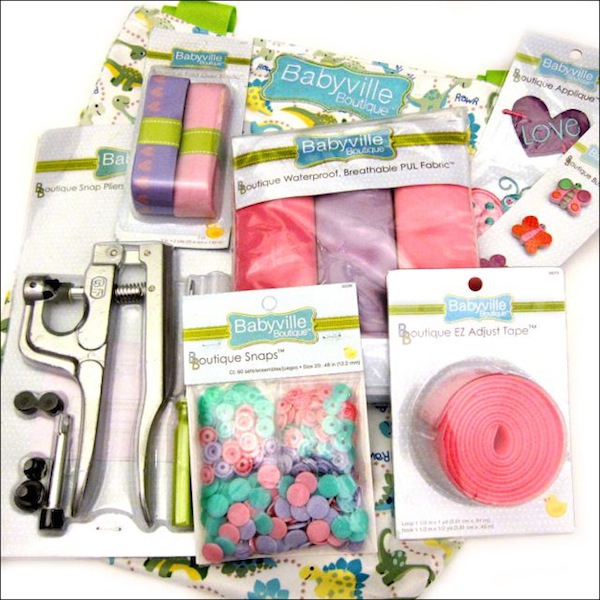 I reviewed the Babyville Boutique sewing line on Craft Test Dummies!
Craft Product Review: Babyville Boutique Sewing Line from Prym Consumer USA

Even though it's technically designed with diapers in mind, and I definitely don't have any rugrats of my own running around, I couldn't wait to review the Babyville Boutique™ line from Prym Consumer USA! I may not be a mom, but the promise of breathable, waterproof fabric still sets my heart all aflutter, and polka dotted fold over elastic makes me a little weak in the knees. I mean, what sewer isn't always on the lookout for good waterproof fabric options or high quality elastic?

For this review, I tried out all of the major categories in the line, including waterproof, breathable PUL fabric, EZ adjust tape, fold over elastic, snaps, and snap pliers.

What I loved:
1. The fabric comes in tons of colors, including prints, pastels, and primary colors.

I can't tell you how excited I am about the primary colors. It makes the whole line a lot more useful to non-kid crafters and sewers and/or parents who aren't into pastels.

2. The fabric is soft to the touch, stretches a bit, and doesn't feel plastic-y…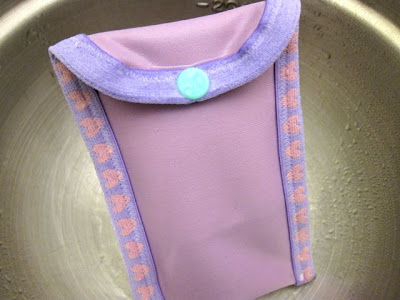 Head on over to Craft Test Dummies to read the full review!