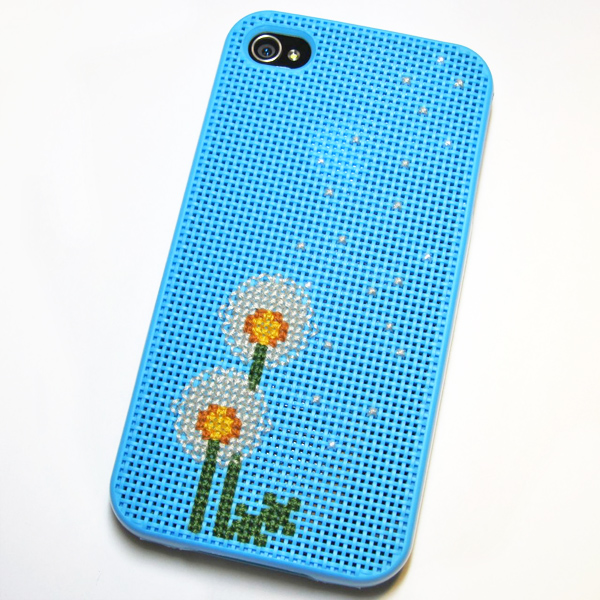 When I was a kid, I spent countless crisp afternoons rescuing wooly bear caterpillars from sunny dirt roads and blowing on dandelions in the fields of my grandma's farm, dreaming of all of the wonderful and exciting places that each seed would go. Even as an adult, I find myself fascinated by the colorful transformations that happen as the weather gets cooler, even if I rarely take the time to stop and look around me. This dandelion iPhone case cross-stitch pattern is a nod to younger me, who still firmly believes that everything is filled with magic, and thinks that adult me is silly for not realizing it more often!
I designed this pattern as part of my review of the Lesse Design Neo Stitch Cross-Stitch Case for Craft Test Dummies. You can read the full review here: Craft Product Review: Neo Stitch Cross-Stitch iPhone Case by Leese Design
Want to stitch one of your own?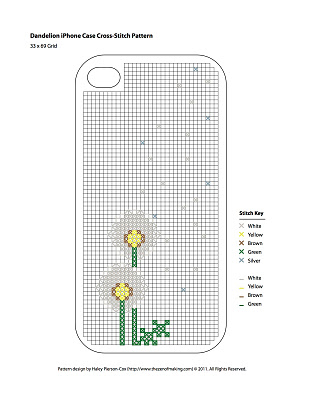 You can download a full PDF of the pattern here: Dandelion iPhone Case Template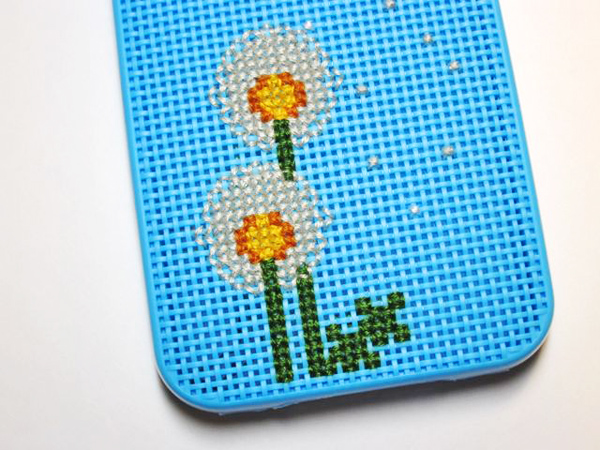 **Please note that this pattern was designed for the Lesse Design Neo Stitch Cross-Stitch Case for iPhone 4 and 4S, which has a 33×69 grid.**