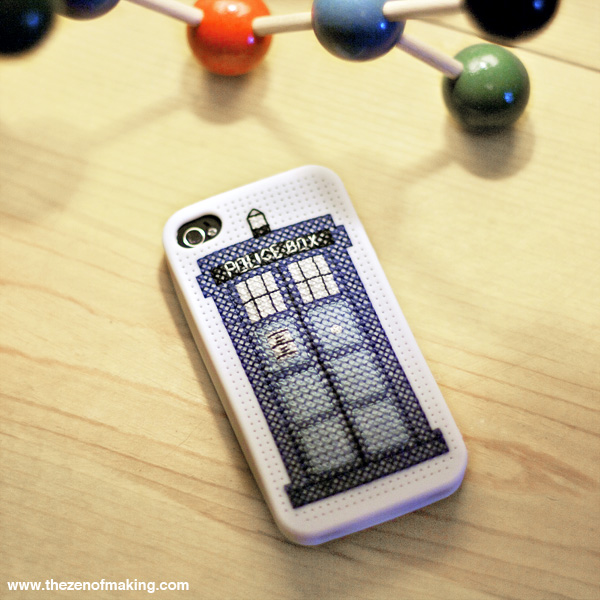 I've been on a huge Doctor Who kick lately. So, when I ordered my new iPhone a few weeks ago, I knew that I needed to make a seriously geeky case to celebrate my love for both David Tennant and my shiny new phone. So, I did what any reasonable girl would do: I bought a cross-stitch iPhone case and designed a TARDIS cross-stitch pattern!
Want to stitch one of your own?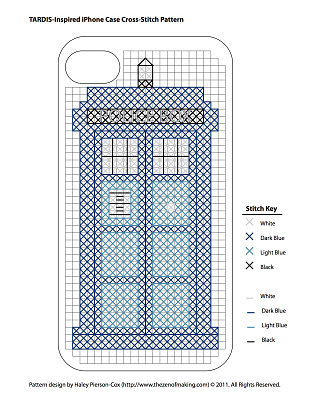 You can download a full PDF of the pattern here: TARDIS iPhone Case Cross-Stitch Pattern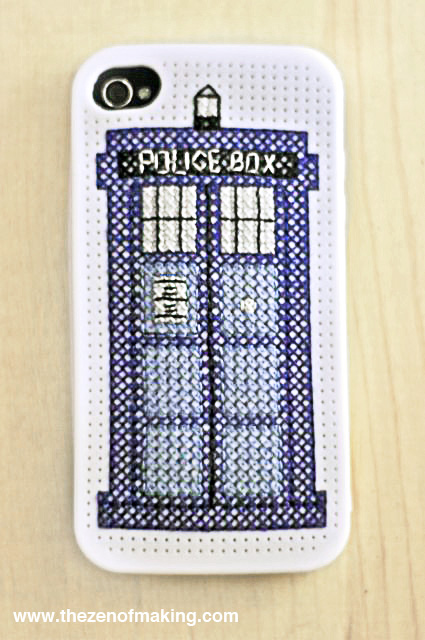 Here is an up close look at the detail work in the pattern. Please note that some of the lines in the windows, the sign, and the "Police Box" lettering are stitched off of the grid and create extra holes in the case. (The case is soft—you can stitch right though it.) If you don't want to alter the case, you can replace the lettering with white Xes and move the window lines and sign lines to fall over existing holes.
If you have trouble downloading the PDF, feel free to send me an email.
**Please note that this pattern was designed for the Taylor X Stitch Case for iPhone 4 and 4S, which has a 22x 43 grid. Because this is a silicone case, you can stitch through areas outside of the grid. This may not be the case with other cross-stitch iPhone case brands.**