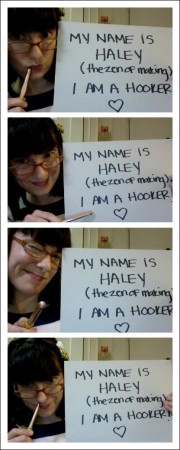 It has been well established that Obey Crochet is my absolute favorite place to go for snarky yarn-and-hook related goodness. So, when I saw the Hooktopia photo call, I knew that I had to show some crochet love.
Ahem: My name is Haley, and I am a hooker!
So, what about you? Are you going to represent?