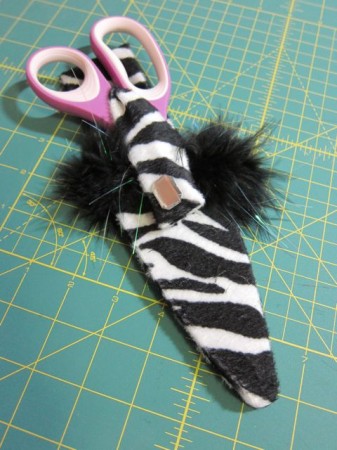 In celebration of National Sewing Month, Westcott Brand and Modern Surrealist Marisa Pawelko are teaming up to give 5 Scissors Holster Sets to readers of Red-Handled Scissors!
5 lucky winners will get:
* An Animal Print Scissors Holster
* An 8" pair of Westcott Non-Stick Titanium Bonded Scissors
* A bit of stylish swagger in your crafty step
To enter the drawing, leave a comment below, then check out the extra-credit options for 4 additional chances to win.
The winning comment will be drawn at random on Wednesday, September 21st at NOON EST 3PM EST.
If your comment is chosen, Westcott Brand will ship the scissors and holster set to you directly, so please make sure to leave an email address.
To enter:
1. Leave a comment below. Be sure to include your email address or leave a link to your blog so I can contact you if you win. *required
2. Become a fan of Westcott Brand on Facebook and leave a comment below. (Tell them Red-Handled Scissors sent you!)
3. Follow Westcott Brand on Twitter and leave a comment below. (Tell them @thezenofmaking sent you, and don't forget to tweet about the giveaway!)
4. Add Red-Handled Scissors to your RSS feed and leave a comment below.
5. Blog about the giveaway, linking back to this post. Add the link in the comments below.
Note: Giveaway open to readers in the US only—sorry in advance to any international scissors holster lovers!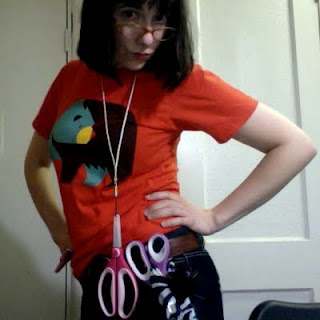 Marisa gave me this holster at CHA, and I put it to good use while making my Emmy dress! Don't you wanna look this sassy? Enter now!