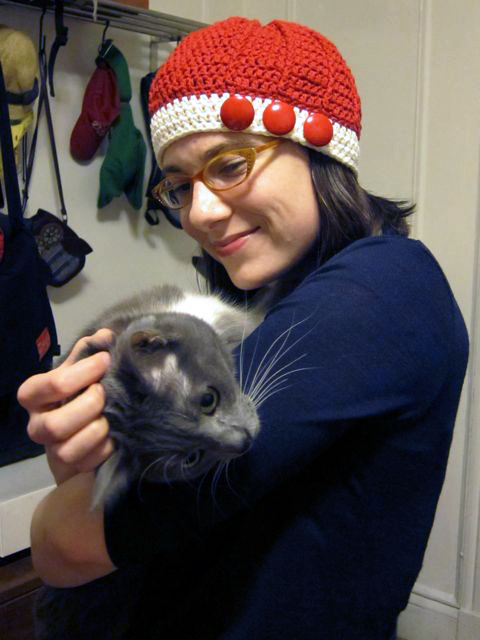 I've had the Durango hat in my Ravelry queue for months. But, somehow, I managed to wait until the very weekend it started warming up outside to finally get around to making it. (Heaven forbid I make something when I can actually use it.)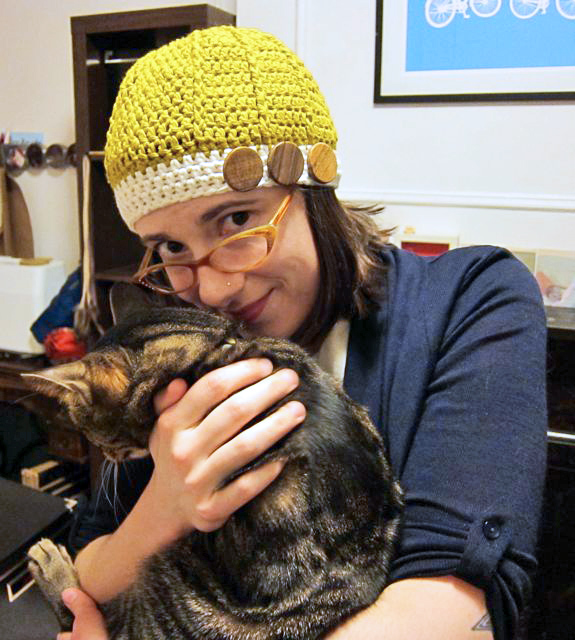 Since I was already making one ill-timed hat, I decided that I should also make a second one in a different color. Now, if I just make one in mustard yellow and another in navy blue, I'll have pretty much every color I'll ever need…next winter.
Please forgive the cat hair. I had to take the finished project pictures with the kitties to soften the blow of how ridiculously expensive the buttons were. Apparently, giant wooden buttons are quite pricey. Who knew?
Materials:
The yarn is worsted weight cotton, and the buttons are wood (green hat) and plastic (red hat).