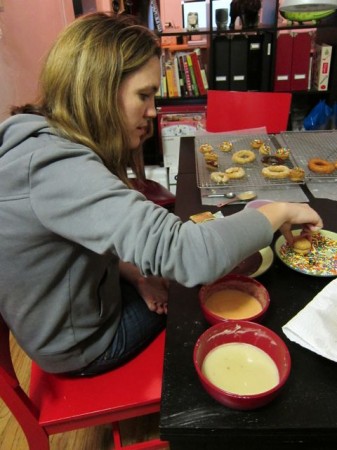 The sprinkle process is a delicate one.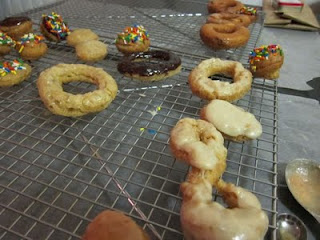 See that empty space? We ate them all.
Tonight, in celebration of Jeremy's birthday, we invited friends over to make cake doughnuts AND yeast doughnuts. Then, like any good overachievers, we made regular glaze, maple glaze, and chocolate to cover them. Plus sprinkles. Don't forget the sprinkles.
Needless to say, we're now in the midst of a group sugar coma.