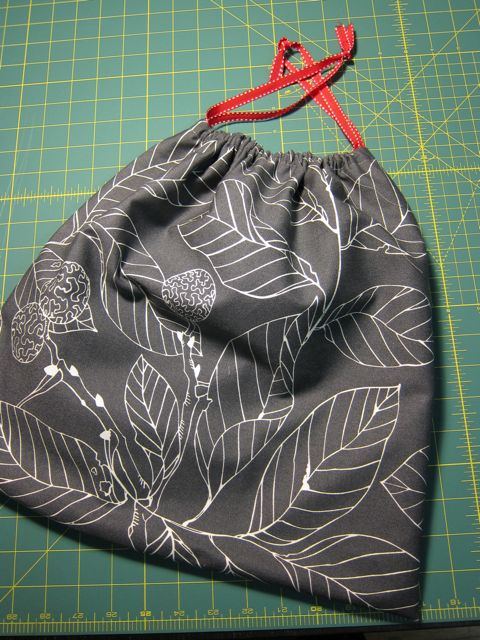 My BFF, Melanie, is knitting a "ridiculous skirt," so she commissioned a giant project bag that would be big enough to fit her largest projects. Because I couldn't help myself, I made the bag to her specifications, and then I added some extra details.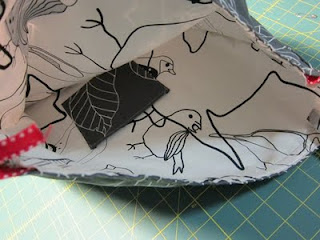 So the bag would be as resistant to sharp needles as possible, I used a heavier canvas for the shell, then lined it with an extra layer of fabric. I also added a pocket on the inside to store stitch markers and such.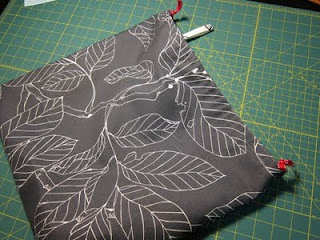 Finally, I added a loop at the top with a snap at the end so that the yarn can be fed out of the bag while the rest of the project remains inside. Of course, the loop can be folded back into the bag when not in use.
The tutorial is coming on Saturday—I took the remedial course in drawstring bags so you don't have to!