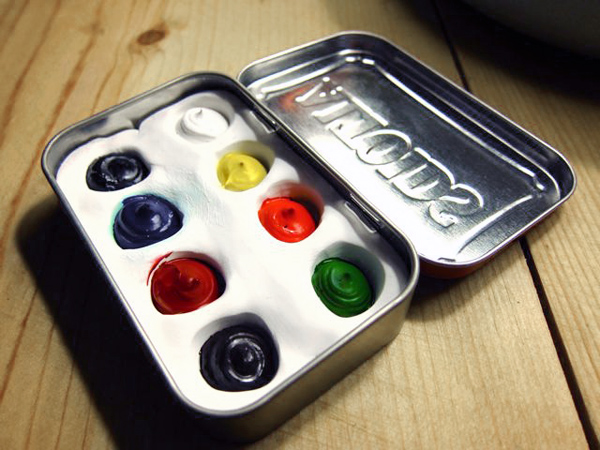 Inspired by the Watercolors To Go tutorial from One Golden Apple, I made Jeremy a portable watercolor set for his birthday.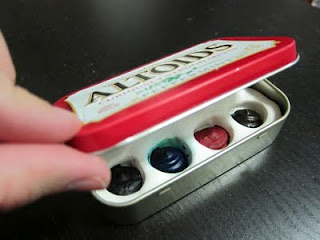 I wanted to make it as easy to take along as possible, so I used an Altoids tin for the container. I figure, at that size, he can always toss it in a bag or carry it around in his pocket.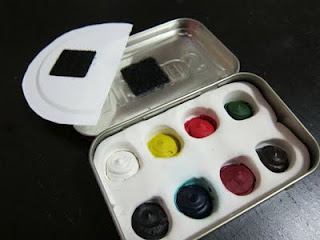 I also added a mixing tray, made out of the bottom of a margarine container, that attaches to the lid with velcro, so it can be removed and washed after use.
I can't wait to see what he paints!
Jeremy went to art school, so my expectations are pretty darn high. (No pressure, though, honey. )
Also posted to the Craft Test Dummies "Go Green" Linky Party!