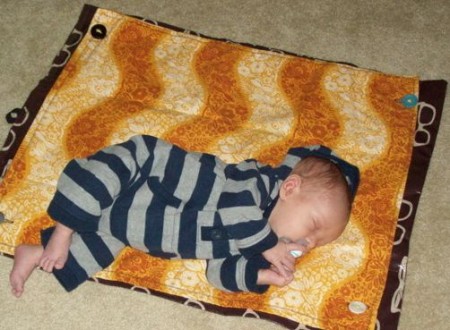 My mom sent me this photo of Riley, my very adorable, very tiny cousin, snoozing on his handmade changing pad. I'm told that he never goes anywhere without this thing, which makes me feel awesome!
I originally designed this pad as a way to make changing easier on the go, but it turns out that it's also an quick way to make a baby-safe surface anywhere—whether it be for an emergency diaper change or an impromptu nap.
Want to make one? Check out my Modern Baby Changing Pad Tutorial.