It's Sunday, and Simon the Cat wants you all to remember to recycle!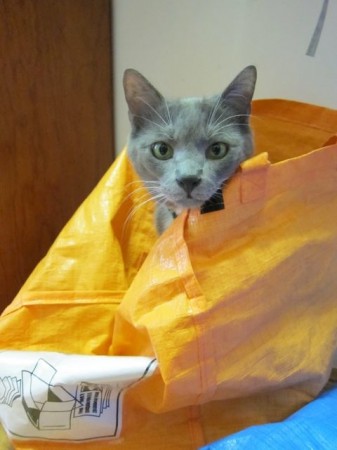 Simon takes paper recycling VERY seriously.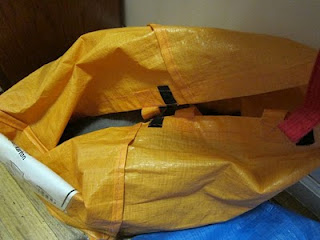 He even recycles in his sleep. (Look closely, there's a cat in there!)
It was almost 90 degrees in NYC today, and the cats spent most of the afternoon sleeping in very strange places. I can't believe that the paper recycling bag, Jeremy's laptop, or under the bathroom door were any cooler than the rest of the apartment, but maybe the cats knew something that I didn't!
**If you click through a link to Amazon.com in this post, I will make a little money if you make a purchase. Don't say I didn't warn you.**