My very first serger, a Brother 1034D, arrived yesterday! After reading all of the instructions and getting over my initial intimidation (Have you see the crazy threading for these things?!), tonight I was finally ready to give her a try.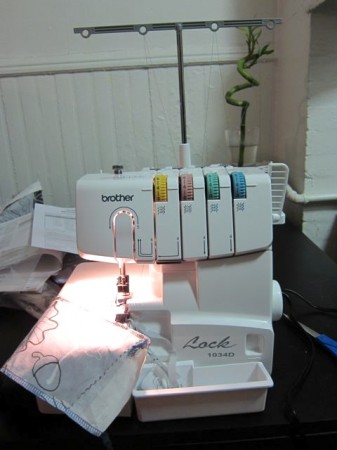 When I finished with my test stitching, I was pretty sure that I'd made a cat shawl.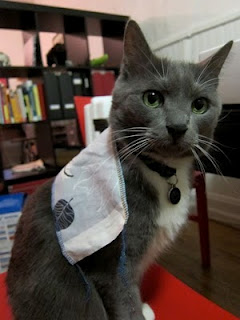 Turns out, I actually made a peppermint schnapps cozy. Go figure.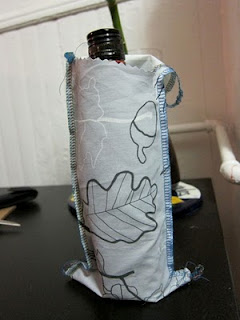 **If you click through a link to Amazon.com in this post, I will make a little money if you make a purchase. Don't say I didn't warn you.**