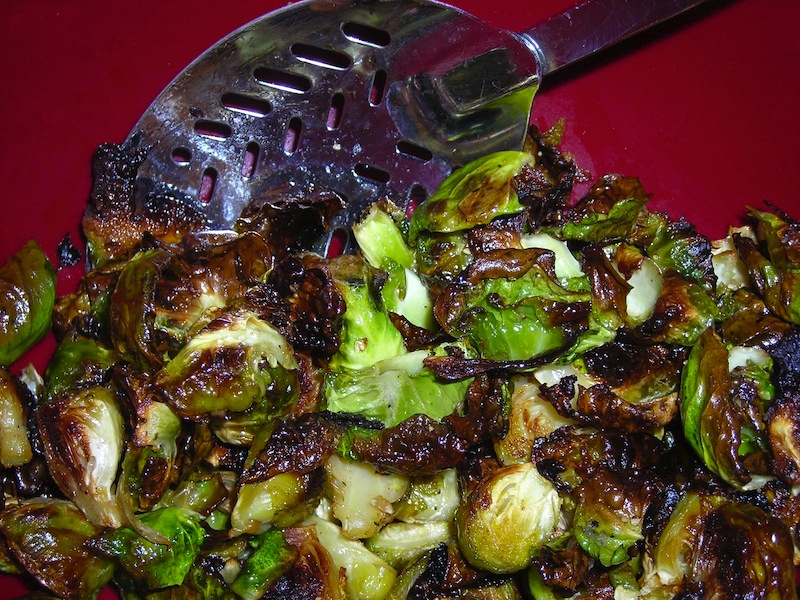 Until a month or so ago, I was a Brussels sprout virgin. Though there are few vegetables that aren't great friends of mine, I'd somehow convinced myself that I wouldn't like 'sprouts. So, when my pal Jessica made me Brussels sprout chips with dinner one night, I approached them with caution.
It turns out, my fear of this tiny green ball of deliciousness was entirely unfounded. Brussels sprout chips are quite possibly more addictive than their potato counterparts, and way less work to make.
I'm now completely obsessed. I walked by the farmer's market today, and couldn't help but buy a pound of sprouts. I made a batch of chips this afternoon, thinking that they'd go well with whatever Jeremy and I ended up making for dinner, but I ate them all before he even got home. That's right, I ate a pound of Brussels sprouts by myself, and I liked it.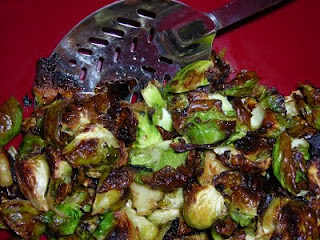 Here's the recipe, as told to me by Jessica:
Brussels Sprout Chips
1 pound Brussels sprouts (or, enough to fill up a large cooking bowl)
Olive oil
Sea salt
Fresh ground pepper
Preheat your oven to 400 F. Cut the ends off of the sprouts. Peel as many leaves as will come off easily, and toss them into a large bowl. After peeling, cut the hearts into 4 pieces, and toss those in the bowl too. Drizzle olive oil over the pieces, and mix well until coated (use as much olive oil as it takes to evenly but lightly coat all of the pieces). Sprinkle salt and pepper to taste (less is more with the salt, you can always add more after baking), and mix well. On a large baking sheet lined with parchment paper, spread the Brussels sprouts into one even layer. Put them in the oven. In about 10 minutes, check the sprouts. Some leaves brown faster than others, so remove any crisp, brown leaves from the sheet, and place them in a serving bowl. Turn the rest with a large spoon, and return to the oven. Check again in about 5 minutes. At this point, most of the individual leaves should be ready, leaving only the hearts on the baking sheet. Flip the hearts, and leave in the oven for 5 more minutes. Once the hearts are tender and browned, add them to the serving bowl with the rest of the leaves. Now, stand back and watch your family/guests pig out on vegetables.