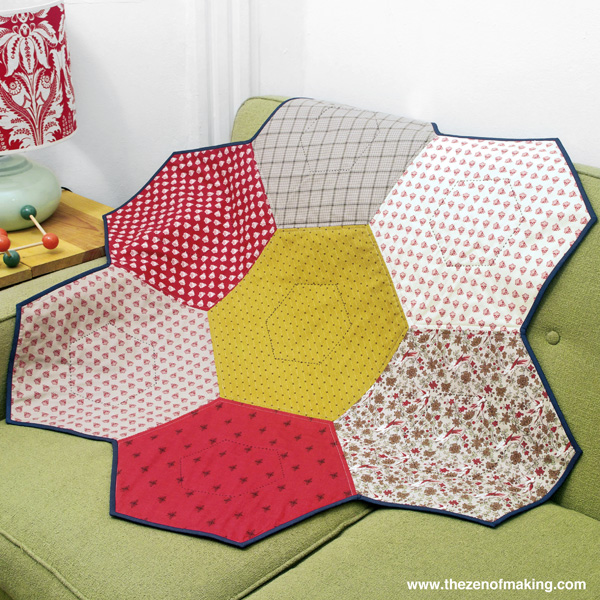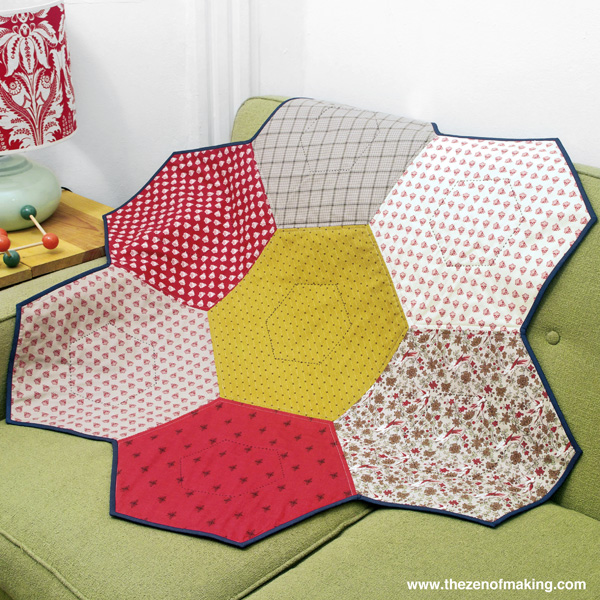 Hello, hexie lovers! I'd like to introduce you to my new favorite thing to make: the giant hexie flower lap quilt. (Also affectionately known around my apartment as the big-ass hexie quilt.)
Seven blocks. English paper piecing. Can be hand or machine quilted. No squaring, no fuss.
Finished dimensions: About 41½" x 41½".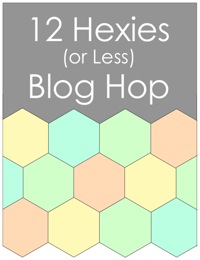 This project is part of the 12 Hexies (or Less) Blog Hop, generously organized by my pal Diane from CraftyPod. You can read more about the hop here, then scroll down to the bottom of this post to see more projects.