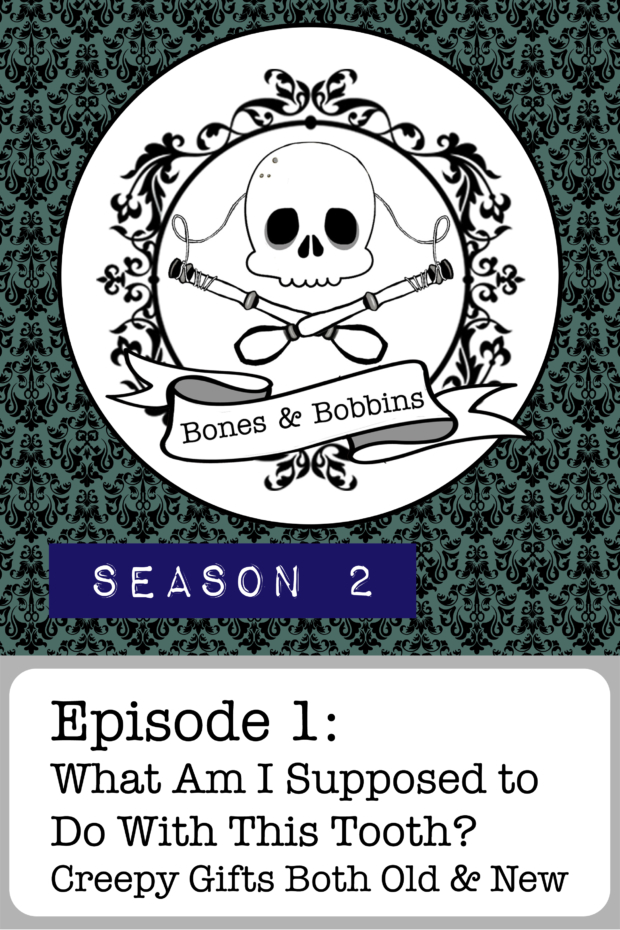 A new creepy, crafty episode of the Bones & Bobbins Podcast has been released into the wild!
Listen: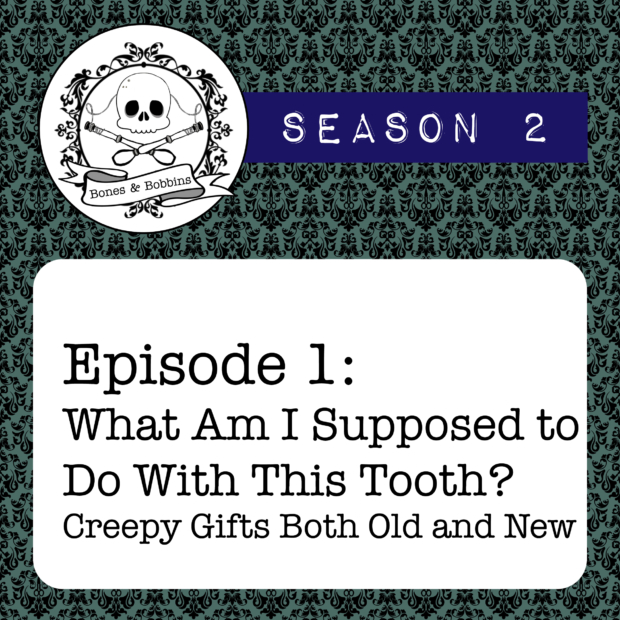 If you're going to give a lock of hair to someone, please consider NOT baking it into a cake.
* * * * *
S02E01: Magic candles, dueling flower encyclopedias, and the creepiest gifts of all time: No human skin lampshades or tooth-bejeweled underthings were waiting under the tree for these podcast hosts! We both received delightfully witchy, but still relatively normal gifts this holiday season. (But, there's always next year!)
Support The Bones & Bobbins Podcast on Patreon: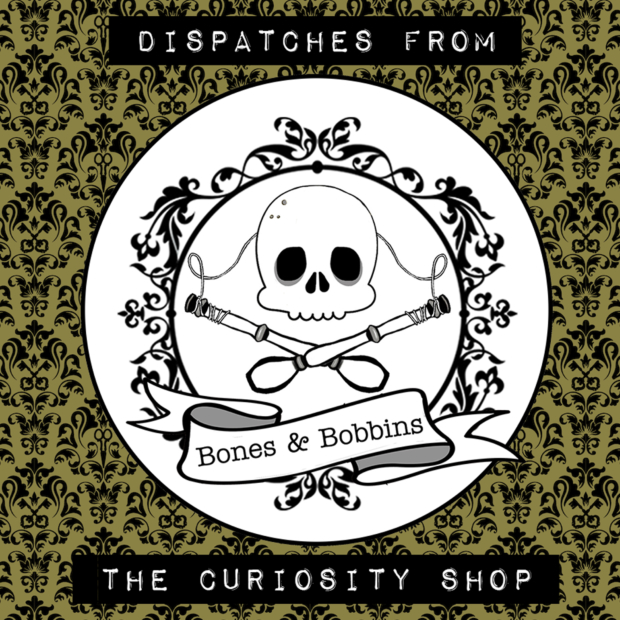 Support the Bones & Bobbins Podcast for early access to episodes, shoutouts, bonus patron-only episodes, and more! Visit patreon.com/bonesandbobbins for details.
Subscribe:


The Bones & Bobbins Podcast is a bi-weekly podcast for and about macabre makers and creepy crafters! New episodes are released every other Friday.
Visit the Bones & Bobbins Podcast website to subscribe via the app or podcast purveyor of your choice. You can also subscribe directly via RSS feed on just about any platform!
Show Notes:
You can read the show notes for this episode here:
The Bones & Bobbins Podcast, S02E01: What Am I Supposed to Do With This Tooth? Creepy Gifts Both Old and New