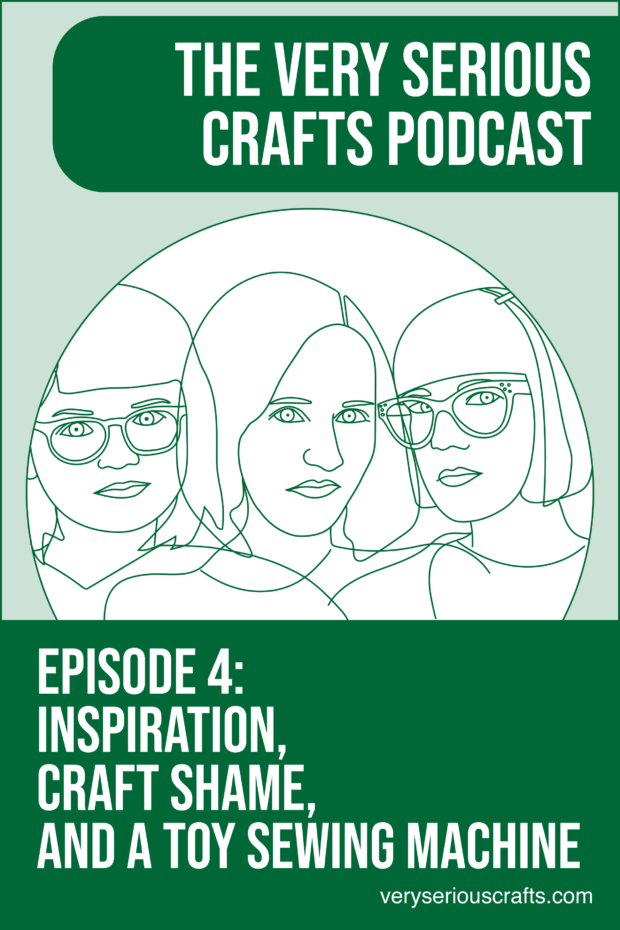 Did you hear? The Very Serious Crafts Podcast, S01E04 has been released into the world! Join my crafty pals and me as we fall down the internet rabbit hole of hashtag inspiration, tell our shameful crafting-related secrets, and come down with a very contagious case of the giggles.
Listen: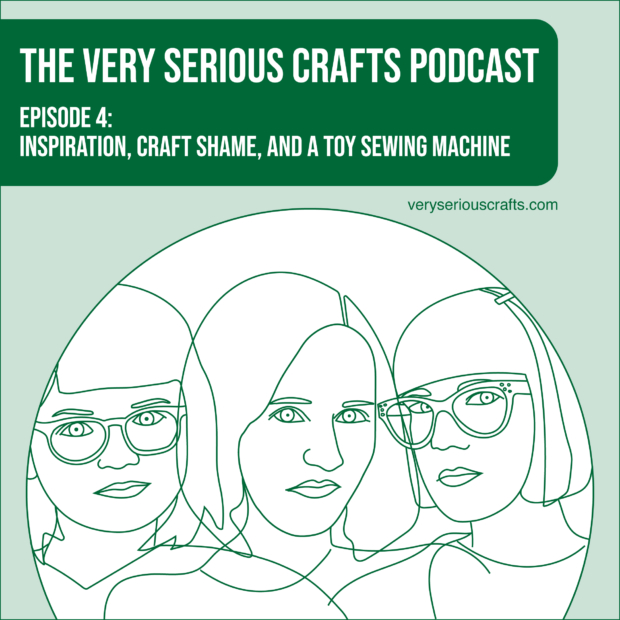 In the Very Serious Crafts Podcast, Season 1: Episode 4, we discuss the 100 Days Project, Me Made May, and what happens when good ideas come along at bad times.
Listen right here, or subscribe by following the link provided below.
Subscribe: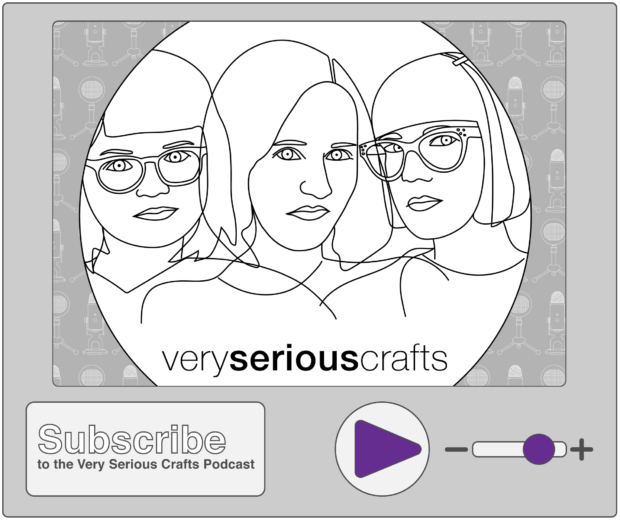 The Very Serious Crafts Podcast is a bi-weekly podcast, and new episodes are released every other Monday.
Head on over to the fancy Listen and Subscribe page to subscribe via the app or podcast purveyor of your choice. We also have an option for subscribing directly via RSS feed, so our podcast should play quite nicely with most platforms!
Read the Show Notes:
You can read the show notes for this episode here.