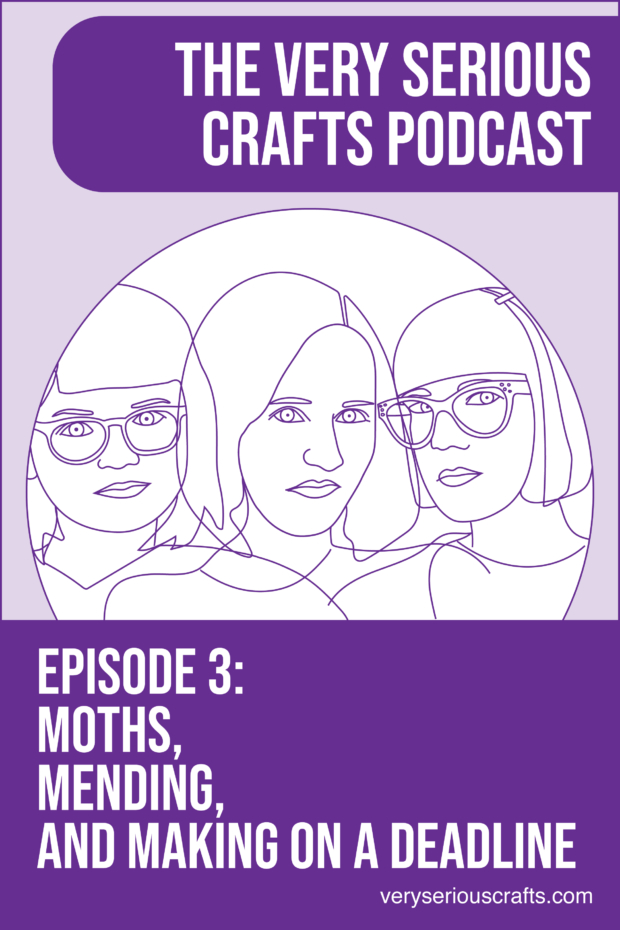 My podcasting pals and I have just released a shiny new episode of the Very Serious Crafts Podcast! (And I finally tell the woeful tale of The Mothing, and I mostly don't even die from it!)
Listen: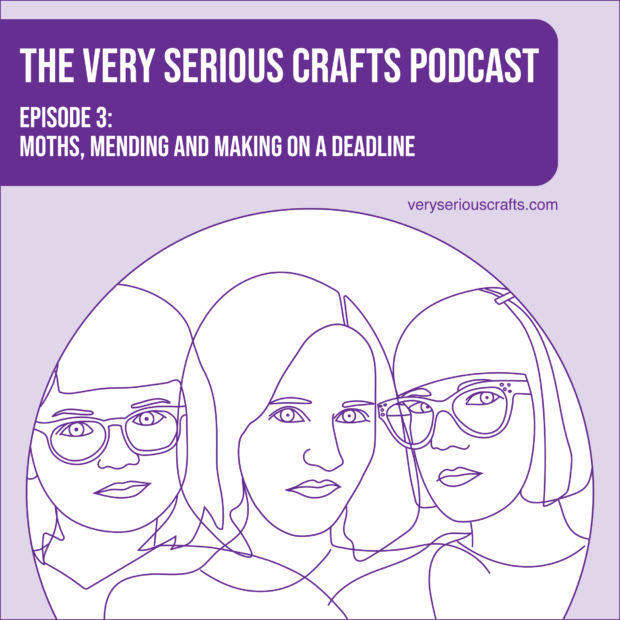 In the Very Serious Crafts Podcast, Season 1: Episode 3, Heidi discusses the pressure of knitting for a special occasion, Mollie shares a vintage visible mending find, and Haley uses a four-letter word: MOTH
Listen right here, or subscribe by following the link provided below.
Subscribe: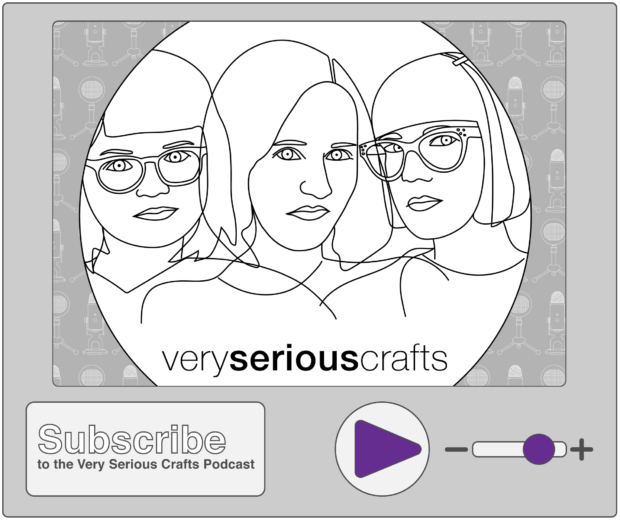 The Very Serious Crafts Podcast is a bi-weekly podcast, and new episodes are released every other Monday.
Head on over to the fancy Listen and Subscribe page to subscribe via the app or podcast purveyor of your choice. We also have an option for subscribing directly via RSS feed, so our podcast should play quite nicely with most platforms!
Read the Show Notes:
You can read the show notes for this episode here.