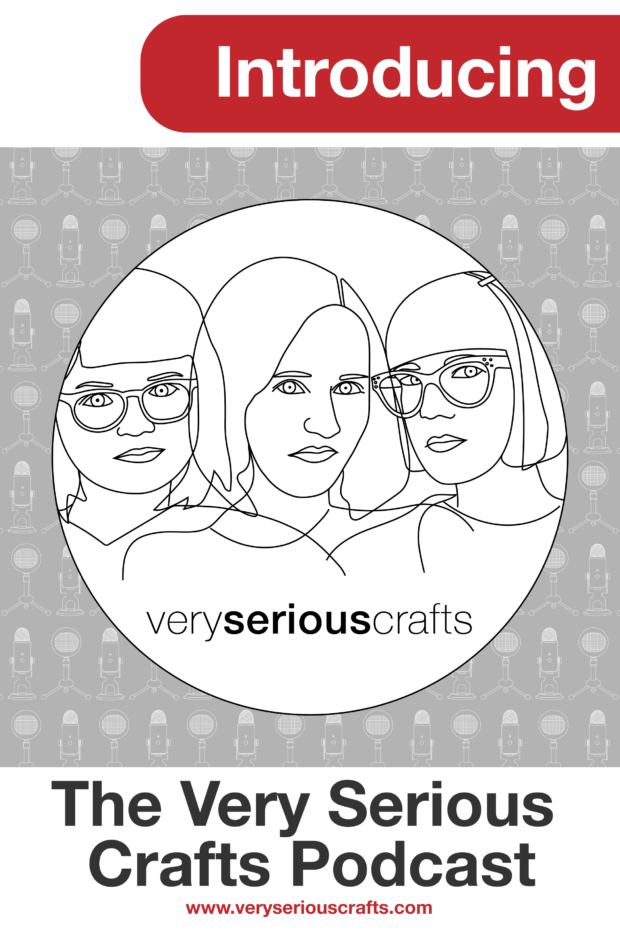 You know all those exciting new things that I've been up to that I hinted at in my last post? Well, it's finally time to let the cat out of the (comfy, pillow-bedecked) bag on one of the big ones! I am ridiculously excited to introduce the Very Serious Crafts Podcast, a very serious podcast about very serious crafts from your very serious co-hosts Haley from Red-Handled Scissors (That's me!), Mollie from Wild Olive, and Heidi from Hands Occupied!
We designed the Very Serious Crafts Podcast to feel like hanging out with crafty pals at your favorite local knit night or quilt guild meeting, so our podcast is conversation-based (not interview-based, like many other craft-themed podcasts). We hope that, when you listen to us, it's a bit like spending some time with your creative BFFs!
Wait. How did I end up the co-host of a new craft-related podcast? Honestly, I have no idea! One conversation led to another, which led to some planning, which led to a Skype chat, and then it just kind of happened. But, turns out, it's really fun to have an actual this-is-technically-doing-work excuse to hang out and talk crafts with pals I'd hardly ever get to talk to otherwise, and I kind of love it. (And I hope you kind of love it too!)
Listen: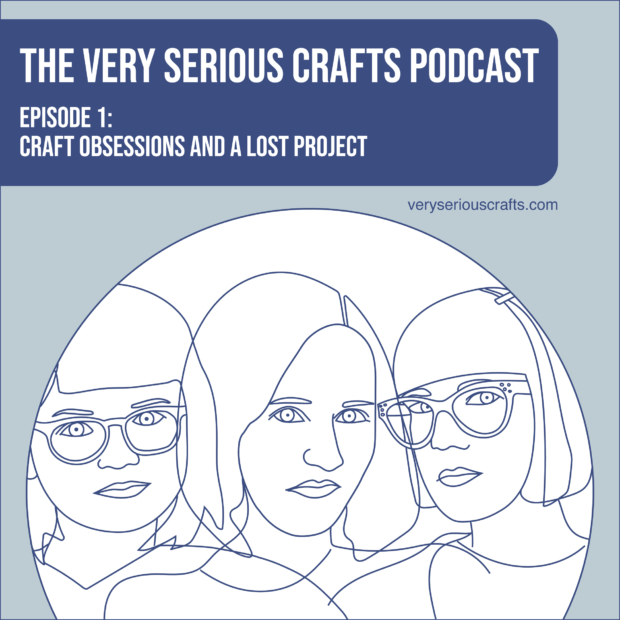 In this episode, Haley and Mollie very seriously discuss bobbin lace, the dangers of crafting with catnip, the need to do some spring cleaning in the craft studio, and more. You can listen to the episode right here, or find out how to subscribe below!
Subscribe: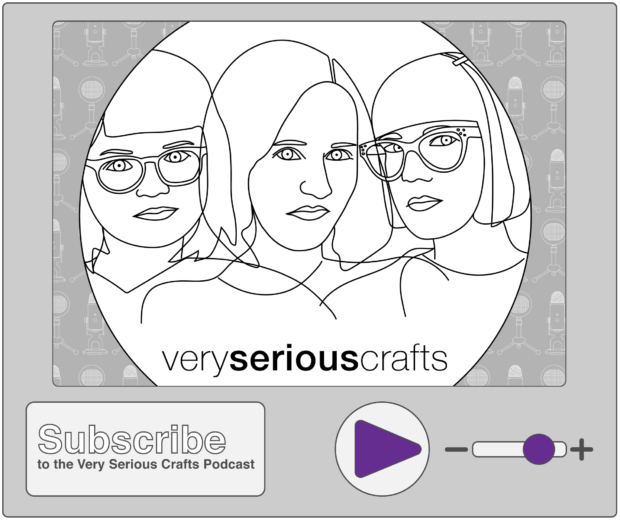 The Very Serious Crafts Podcast is a bi-weekly podcast. The first episode, The Very Serious Crafts Podcast, Episode 1: Craft Obsessions and a Lost Project, is currently live and available through most podcast purveyors. (This episode includes just Mollie and me.) The second episode, which will be the first one to include our full team—Mollie, Heidi, and me—is scheduled to release on Monday, May 7th.
Listen and subscribe here!