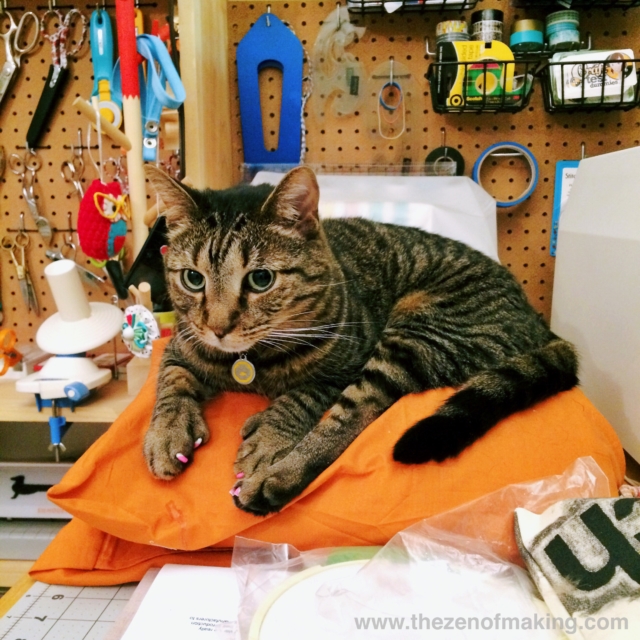 It would seem that a stripy Pixel Cat has taken over my worktable.
Because, if my kitties are any indication, there are very few things in this world more comfortable than lounging on a lumpy bed of WIPs. (In his defense, he did pick the cushiest project in the pile.)
So, how was your Sunday? Filled with cats, and crafts, and springtime adventures, I hope!
P.s. Before you ask, no, he's not wearing nail polish. That stylish mani is actually a set of pink Soft Paws claw caps (his favorite color). Pretty fancy, right?