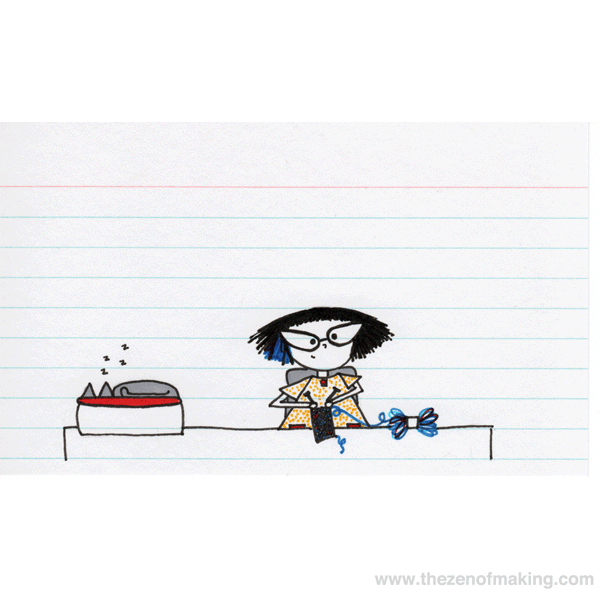 The first animated Tiny Cranky Haley ever!
Every day, it's knitting and cat farts. Every. Single. Day. (And sometimes in stereo, when Pixel Cat gets in on the action!)
**
Want to see new cartoons as they go up? Follow me on Instagram for your daily dose of Tiny Cranky Haley!
Note: Before anyone gets wound up, yes, the cats are eating an appropriate high-quality wet cat food as recommended by our vet. Alas, living things do fart, and farts are stinky.