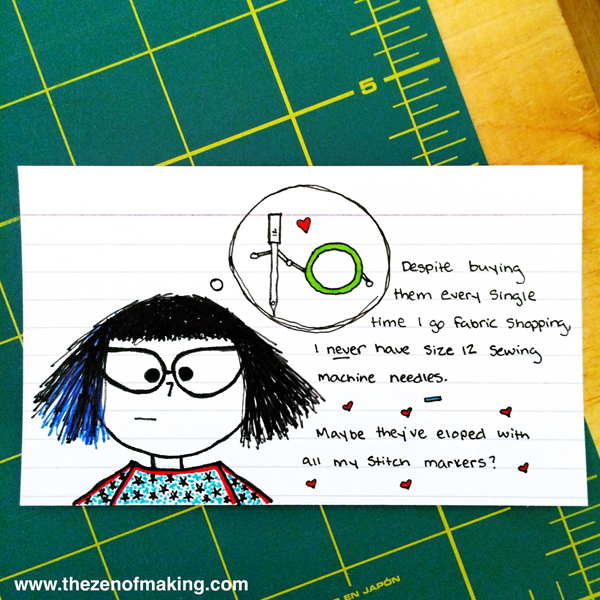 You know those weeks when you're crazy busy, but, when they're finally over, you can't actually figure out what you got done? Yeah, that pretty much describes the end of my summer.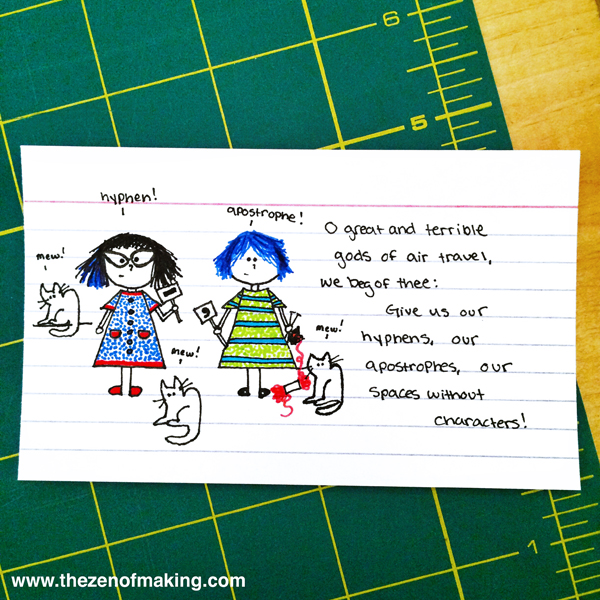 Over the past two weeks, Tiny Cranky Haley figured out what really happened to all those missing stitch markers, formed a tiny but adorable angry mob, and used her powers as an aging hipster for good.
Week 4:

One of the great mysteries of the world. (Or, at the very least, craft room storage.)

Have you hugged your cat/dog/capybara/newt today?

It's really the only logical explanation.

Because, as an aging hipster, I totally have the authority to make such declarations.

Even really cute fabric in awesome botanical/science prints.
Week 5:

And then @deadlyknitshade and I formed a very tiny, very angry, very cute mob. Because, you try to make airline reservations with a last name containing an apostrophe or a hyphen without going mad!

You know that time I programmed for 36 hours straight and didn't even notice? Yeah, you ain't seen nothin'.

Why my next tutorial is going to be really, really late.

Try to contain your shock.

Translation: Don't be a dick on the internet. (Is it just me, or has there been an awful lot of that this week?)
Want to see new cartoons as they go up? Follow me on Instagram for your daily dose of Tiny Cranky Haley!
Opinions, please: Do you like to see Tiny Cranky Haley in weekly roundups, or would you rather see each drawing individually in a new post each day?