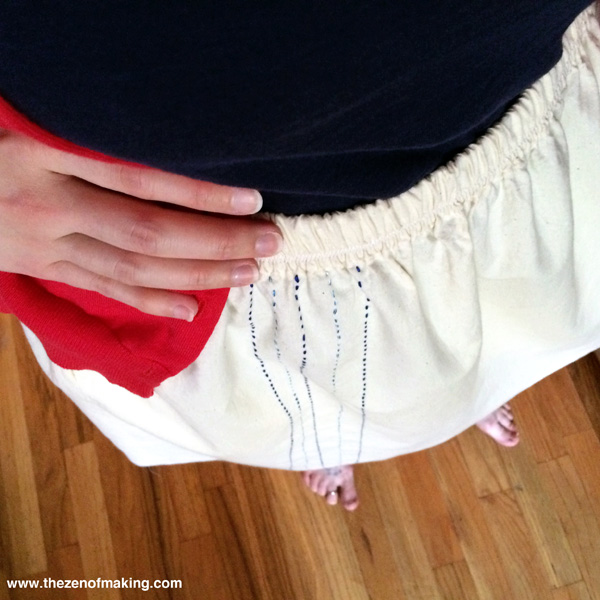 When the weather gets warm, I'm definitely the kind of gal who prefers a comfy, breezy skirt to a pair of shorts. So, in preparation for another steamy Brooklyn summer, I decided to dedicate this past week to designing my ideal no-fuss summer skirt—with pockets, of course!
The skirt in today's snapshot is a wearable muslin that I made using my basic elastic-waist skirt design, dressed up with a few running stitch stripes to give it some personality. (Alas, cotton muslin isn't the most exciting of fabrics.) Over the next few days, I'll be sewing a few more trial versions of the pattern—I'm still playing with the perfect pocket height—and then I've got a tutorial in the works for you guys in the coming week. (Hooray!)
Man, I haven't been this excited about a project in a long, long time!
Who else is currently in SEW ALL OF THE SKIRTS mode?