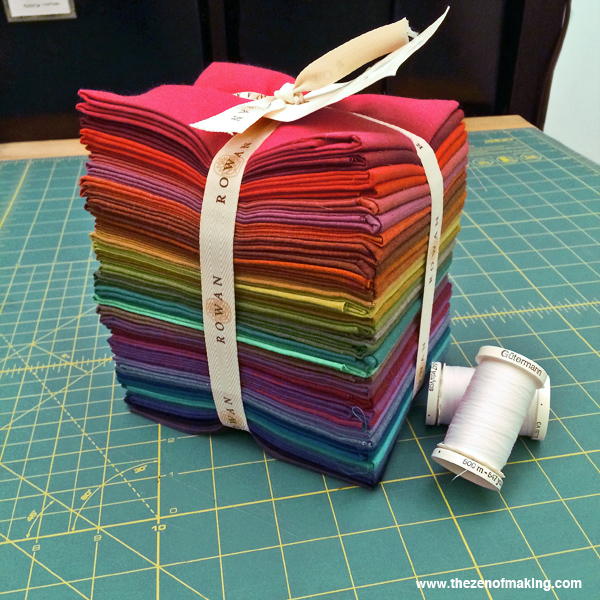 I've been lusting after these Kaffe Fasset shot cottons since the very first time I saw them in my local fabric store. (Seriously, it was like being a love-struck teenager—I even dreamed about them.) And, yesterday, I finally brought them home!
Alas, this snapshot doesn't even come close to doing the rich, multihued beauty of each and every fabric color justice. You should probably just stop in at the very next quilt shop you find and take a look for yourself—I promise, you won't be sorry!
Now, let's have a bit of stash enabling: Tell me, what fabric lines are you currently coveting?