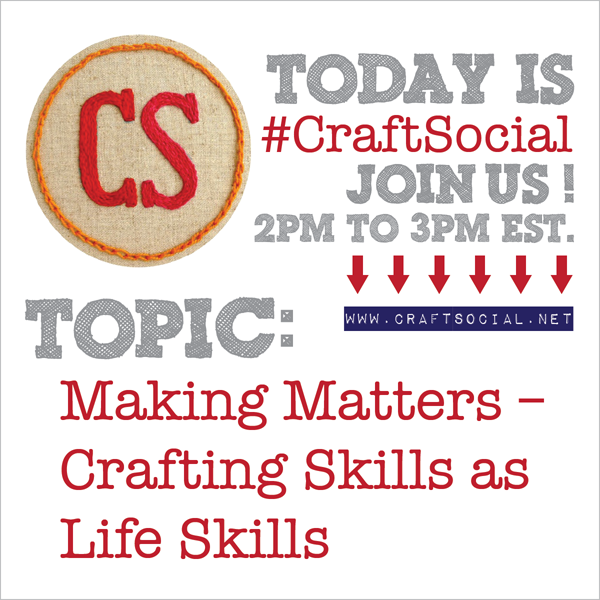 Attention crafters: Join us TODAY for the Craft Social Twitter chat!
Ready to talk about why making matters? Join your fellow Socialites, along with hosts Barbara (@penguintrax) and Haley (@thezenofmaking), this afternoon (Tuesday, September 17th) from 2-3PM EST to talk about the personal, professional, and educational advantages of honing those crafting skills!
You can also follow along using our handy Craft Social Twitter widget:
See you there, crafty pals!