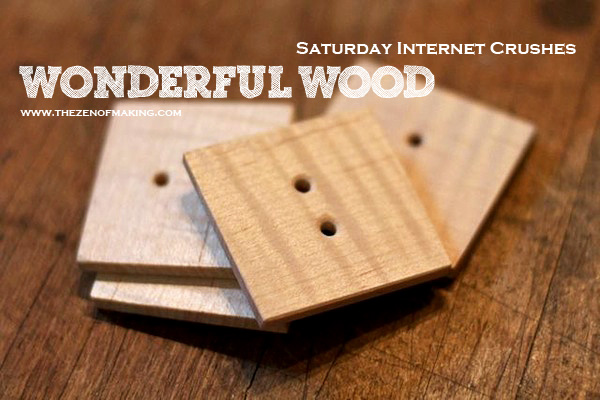 Break out your tools and get your weekend woodworking on with these 6 stylish wood-related jewelry and home decor projects!
Click the photos above to see a full-sized image and a link to the original project.
Ready to get started? Make simple wooden rings with The Merrythought, combine wood scraps and colored pencils to make colorful wooden pendants with CRAFT, pull out a needle and thread and stitch your own unique necklace with Paper & Stitch, make your own wooden buttons right here on Red-Handled Scissors, craft an eye-catching embellished wooden pencil block with Design Sponge, or construct a modern wooden floor mat with Lowes Creative Ideas. So many great projects, so little weekend!