Disclosure: The generous folks at Dremel provided the Dremel Moto-Saw that is used in this post, but Dremel did not contribute in any way to the editorial content. The opinions expressed in this review are honest and entirely my own.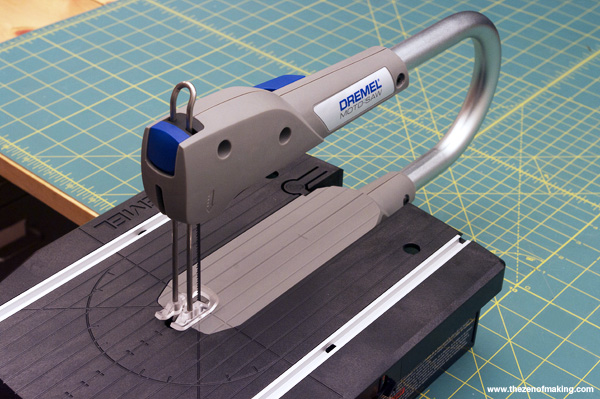 Thanks to their versatility and a wide range of available accessories—not to mention the fact that they're compact enough to be stored in a Brooklyn apartment—Dremel tools have always played an irreplaceable role in my craft studio. So, when Dremel offered to send me their new 2-in-1 Dremel Moto-Saw
[this is an affiliate link], which is a combination scroll saw and portable motorized coping saw, I was pretty darn excited.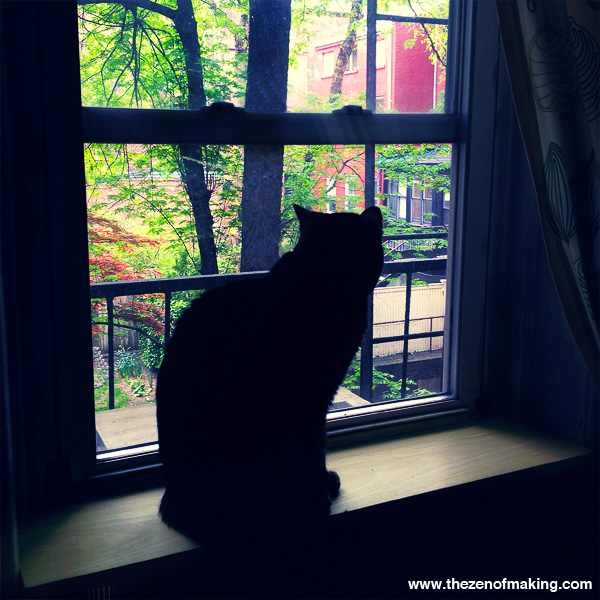 The project that I worked on for this review was pretty basic: My husband and I installed a new window shelf for the cats so they could spend their afternoons bird watching and chattering at squirrels.
Why keep it simple?
I really wanted to get a feel for how well the Dremel Moto-Saw would handle common household uses before moving on to anything more complex. In the context of this project, "simple" means straight lines, right angles, and a couple of square notches. (I'm sure I'll weigh in on curve cutting, detail cutting, and cutting non-wood materials in the future, but, for now, I'm sticking to the easy stuff.)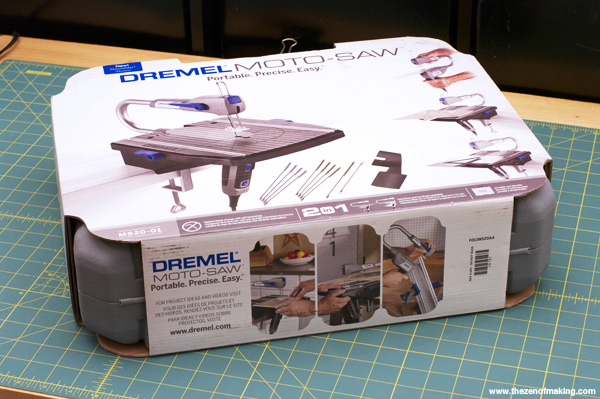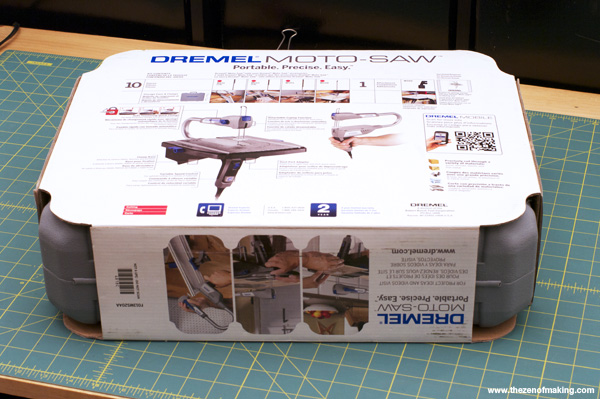 So, what's a Dremel Moto-Saw, and what does it do?
The Dremel Moto-Saw is a scroll saw that can be converted into a portable hand-held motorized coping saw.
According to the Dremel website:
The Dremel Moto-Saw offers a compact and easy solution for making detailed cuts in a variety of materials including wood, plastic, laminates and metal. This portable, precision-sawing tool is easy to store, set-up, and operate and features a tool-free mechanism for quick blade changes. An auto-tensioning feature keeps the blade taut and ready to cut so you don't have to make blade adjustments and its slim, ergonomic handle with comfort grip provides control in any cutting position. The Moto-Saw functions as a stationary scroll saw yet it can be removed from its base to become a portable motorized coping saw.

Precisely cut through a variety of materials: wood, laminate, plastic and thin metal
Portable. Precise. Easy.
Two tools in one: bench top and handheld capability

Features:

Detachable Coping Function for handheld use to take the tool to the work piece
Auto Tensioning Quick Change™ mechanism for easy accessory change and optimal blade tensioning
Variable Speed Control for optimal cutting in a variety of materials
Fast Clamp Base attaches to various tables, benches and surfaces
Dust Port Adapter keeps line of sight clear and work space clean
Two year warranty

Items and accessories included in kit:

Dremel MS20 Moto-Saw
Fast Clamp Base
Storage Case
MS50 Side Cutting Blade
MS51 Wood and Plastic Blade (4)
MS52 Fine wood blade (4)
MS53 Metal blade
Vaccum Adapter

Retail price: $99.00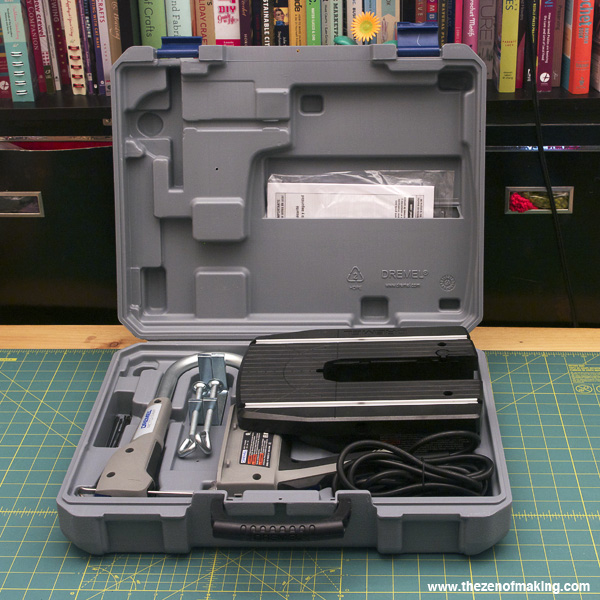 1. The Dremel Moto-Saw came packed in its own sturdy carrying case, which ensures that the parts, accessories, blades, and manual will stay organized and tidy. (I never could resist a good carrying case..)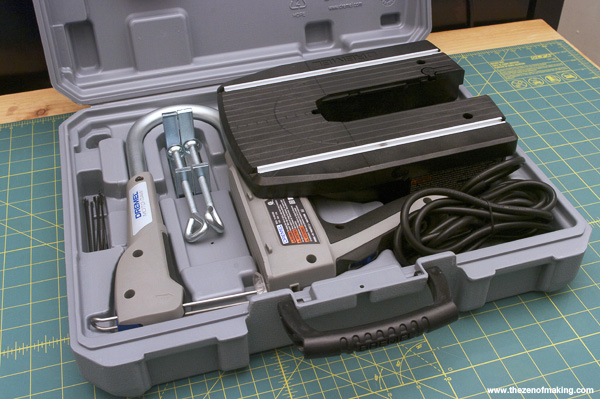 2. Inside the carrying case, the blades have a storage slot that is separated from pieces of the saw that might damage or bend them.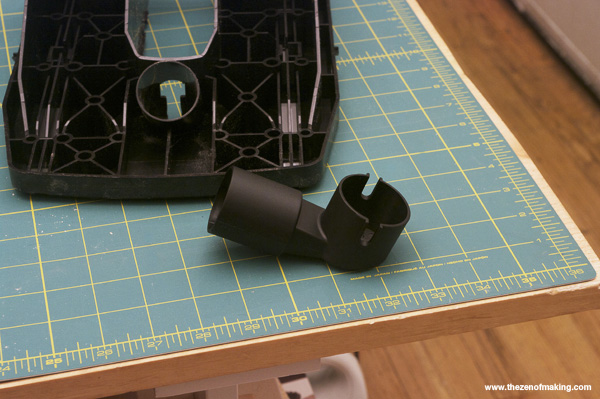 3. The Dremel Moto-Saw has two modes: bench top or hand-held. When in bench top mode, you can attach a shop vac adaptor to the saw base to keep down the dust and mess.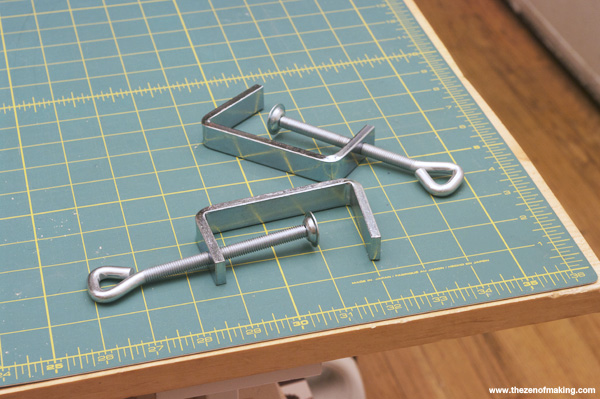 4. The clamps that hold the saw base to the table when the Moto-Saw is in bench top mode have swiveling tips to ensure a sturdy and secure grip, even if the bottom of your table isn't perfectly flat.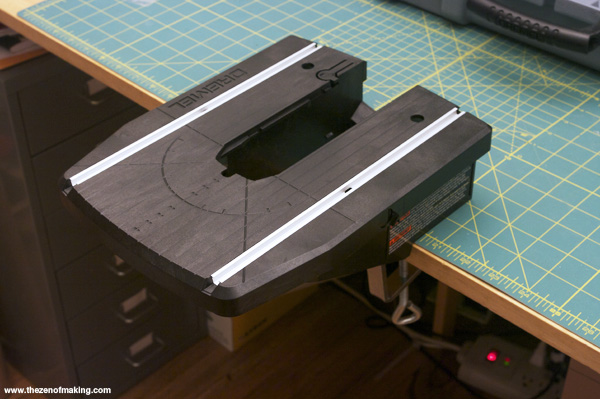 5. Once the base is clamped in place, it feels very sturdy and solid. (For even more security, the screw holes at the back of the saw base can be used to permanently attach it to your workbench.)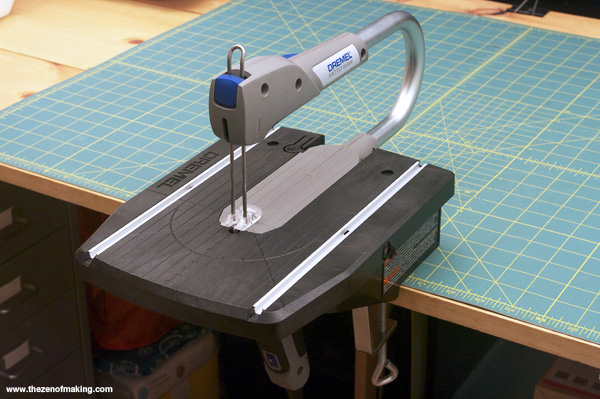 6. When inserted into the base, the Moto-Saw tool snaps firmly and easily into place. When it's time to remove it, a firm tug while pressing the lock button in the back releases it from the base.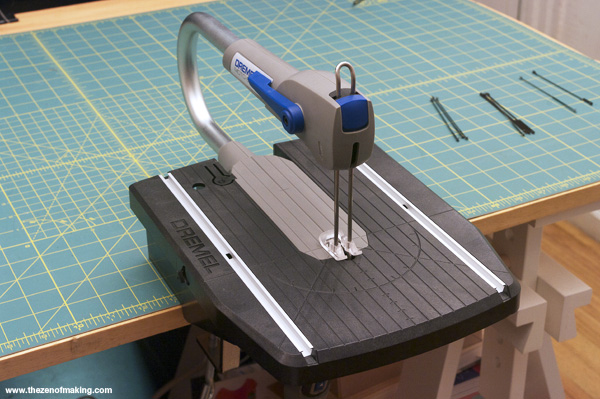 7. The blue quick change lever allows you to release and change blades in seconds. Plus, when the lever is engaged, it automatically adjusts the blade to optimal tension.
Note: The Dremel Moto-Saw kit comes with blades for cutting wood, plastic, laminates, and metal.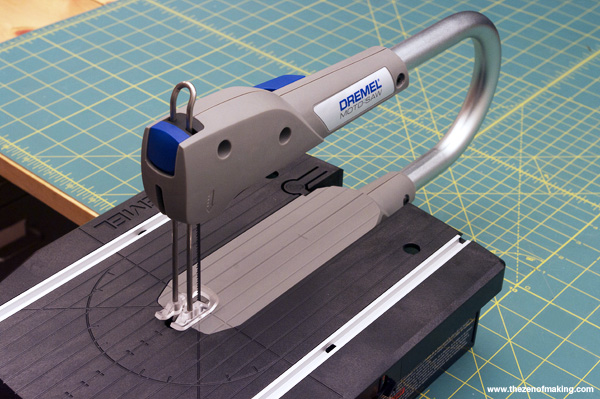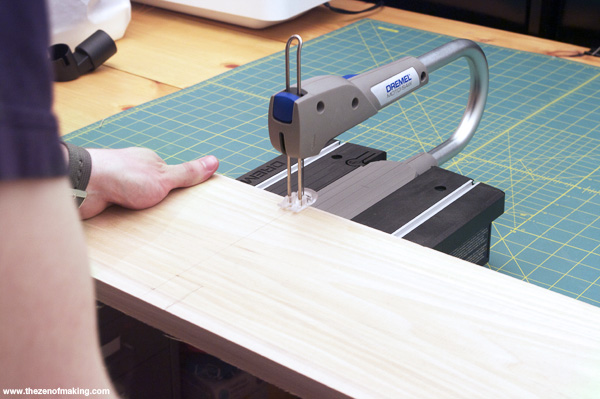 8. When using a blade that is straight and free from defects, marked lines on wood are easy to see and follow, and the Dremel Moto-Saw makes straight, even cuts. (See my note on damaged blades in the "What I didn't love" section below.)
Note: There isn't much of a learning curve with this tool, but I do recommend making at least one practice cut on a scrap piece of wood before getting started on a project.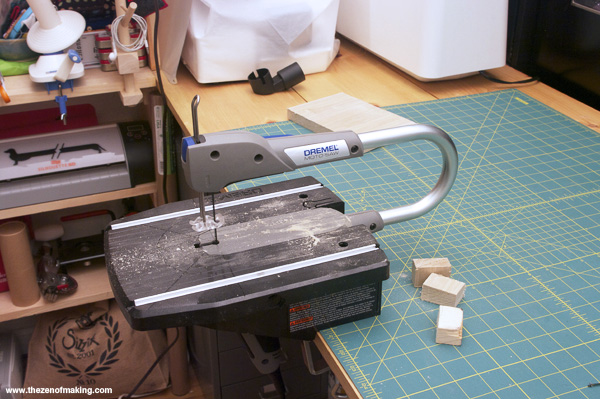 9. When you're finished using it, the Dremel Moto-Saw is easy to disassemble and store. Because each part can be removed, it can quickly be wiped clean with a dry or damp cloth before it's placed in its carrying case.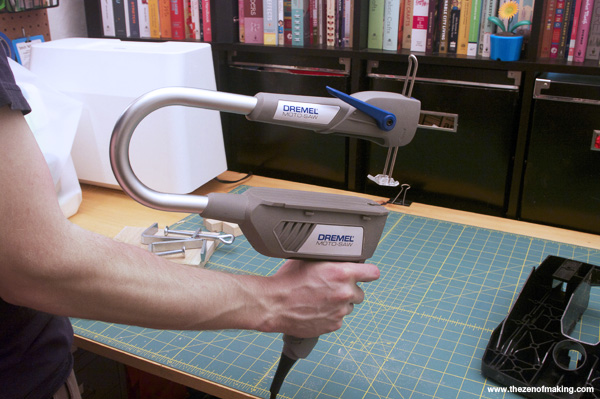 10. If you can't bring your project to the tabletop, you can now bring your saw right to the project. When removed from the base, the Dremel Moto-Saw becomes a hand-held motorized coping saw.
1. My husband and I had trouble getting the saw to cut in a straight line when we made our first cuts. Upon closer inspection, we noticed that the blade we were using wasn't perfectly straight and that some of the teeth were bent very slightly away from the center. (I assume that this damage took place during shipping.) After installing a new blade, we had a much easier time getting straight, consistent cuts.
Note: To get the best, most precise cuts, make sure that you select the correct blade for the material that you're cutting. Then, before turing on the saw, always double check the condition of the blade's teeth, even when the blade is brand new.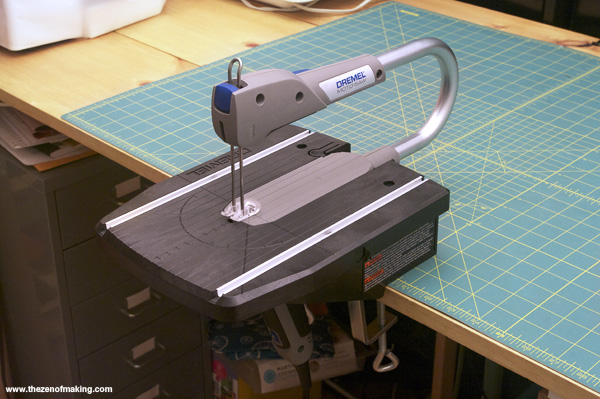 Overall impressions:
I'm very pleased to welcome the Dremel Moto-Saw
[this is an affiliate link] into my craft tool rotation. It's small, easy to use, easy to store, and able to tackle the vast majority of my household cutting needs quickly and reliably. In my opinion, it's an extremely flexible and useful tool, and the $99.00 price tag is a pretty good deal for the quality that you get. I'm definitely looking forward to using my Dremel Moto-Saw for other projects—and with other materials—in the future.
Want a Dremel Moto-Saw of your own? You can buy one here:
Please note that the link provided below is an affiliate link, and I will be compensated if you choose to make a purchase after clicking through.