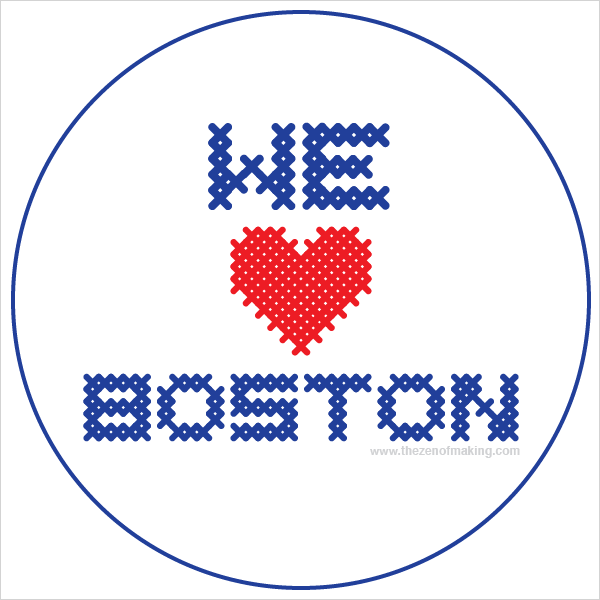 Sending love, hope, and peaceful thoughts to those affected by yesterday's tragedy at the Boston Marathon.
Today, I choose to see the good in people. I stand with those who do right. I stand with the helpers.
---
I made this set of cross-stitch badges to show my support for the people of Boston. If you'd like to display them on your own blog, you can download them here:
(The images linked in the grid are 600px x 600px. You can download larger 2000px x 2000px images by clicking the links above.)
---
NYC ♥ Boston.