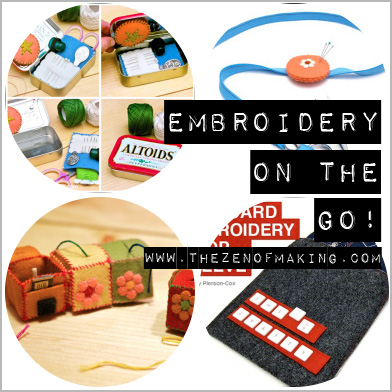 Keep your embroidery projects clean, organized, and portable with this roundup of six travel-ready stitching tutorials!
My Friday Internet Crushes are usually links that I've spotted all over the internet, but since many of you have been asking about my travel stitching supplies this week on Facebook and Twitter, I decided to make a roundup of DIYs from right here at Red-Handled Scissors. Make yourself an Altoids tin travel embroidery kit, a scissor holder necklace, and an embroidered needle case, and more—just click on a photo above to see the full image plus a link to the tutorial!
I just love crafting on the go, don't you?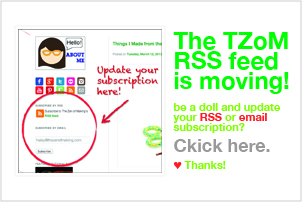 Wait! Before you go, don't forget to update your RSS feed or email subscription. (Click the button above.) ♥
---