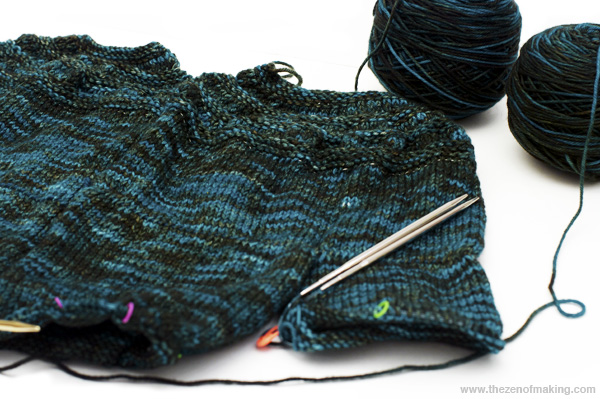 My Tea Leaves Cardigan knitting project is finally starting to show some serious progress: the yoke is done, the sleeves are separated, and the bodice is coming along nicely. (Turns out, buying yarn that's too expensive to be relegated to a WIP bin really is great motivation to keep working on a sweater!)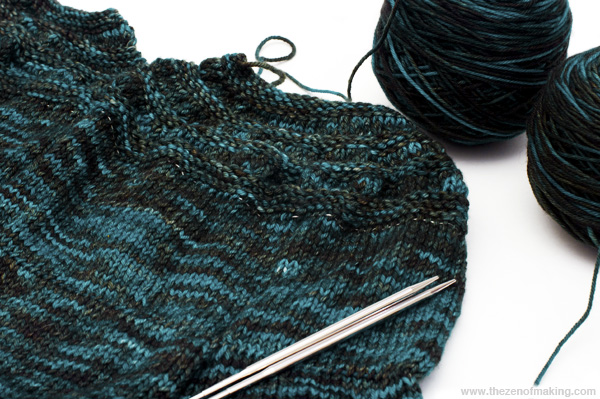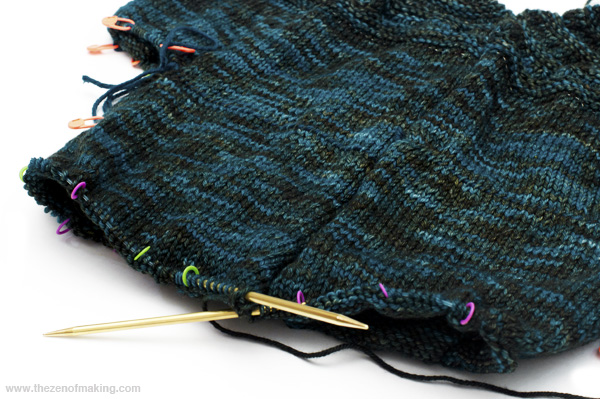 At this point, my biggest concern is that I'll power through the bodice, then lose steam when it comes to knitting the sleeves and dealing with the final finishing. So, to avoid ending up with a sleeveless sweater, I've taken the bold step of picking up stitches on one of the sleeves now so I can switch back and forth between adding length to the sweater and some quicker, more instantly gratifying sleeve knitting.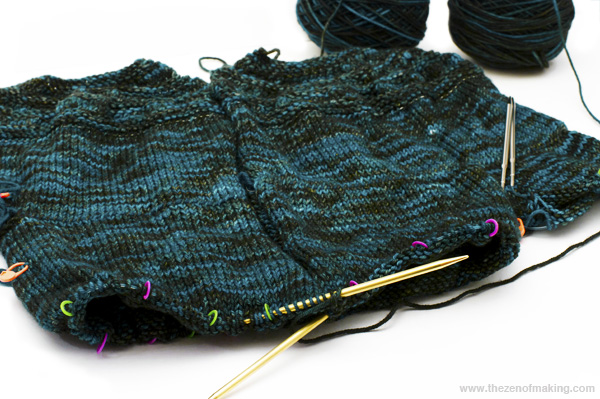 Now, don't get me wrong: juggling two balls of yarn and two circular needles isn't always the most orderly approach to knitting, but an extra large project bag is enough to contain most of the chaos. And, in the end, I'm hoping this approach will eventually lead to two finished sleeves and less knitting boredom. Fingers crossed!
That's about it for my off-the-clock crafting. What're you working on right now?
Before you go, don't forget to update your RSS feed or email subscription: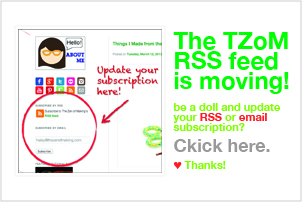 ---