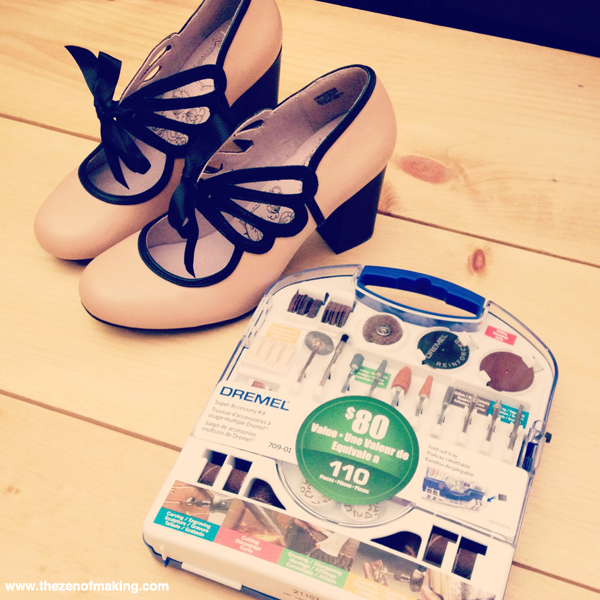 Yesterday's shopping trip: Dremel accessories
and high heels.
What can I say? I'm a gal of many interests. (And, really, who could resist such a cute pair of 1940s-style shoes and a sale at the hardware store?!)
How about you? What weird combinations can be found in your shopping cart?
**Please note that the link provided above is an affiliate link, and I will be compensated if you choose to make a purchase after clicking through.**