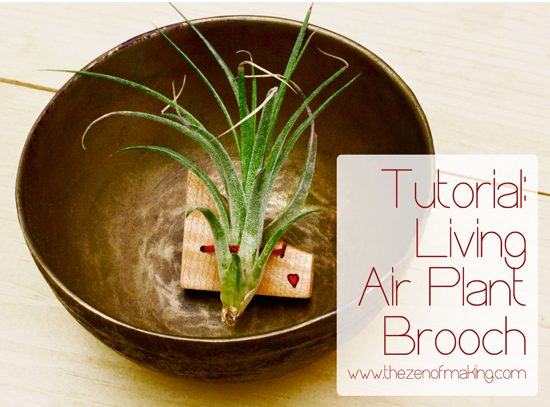 My air plant brooch tutorial is now on CRAFT: Project: Living Air Plant Brooch. Hooray for wearable air plants!
---
Project: Living Air Plant Brooch

From terrarium necklaces to moss rings, living jewelry is popping up just about everywhere. Are you ready to get in on the plant-wearing trend? Make your own unique, green pieces with my air plant brooch tutorial!

Step 1: Put on your safety glasses and facemask, then select a piece of scrap wood. If needed, use your handsaw to cut it to size, making sure that the thickness of the piece is a uniform ¼".

Step 2: Use the sandpaper to smooth away any rough spots or jagged edges on the wood…
---
Want to see more? Head over to CRAFT to see the full tutorial!