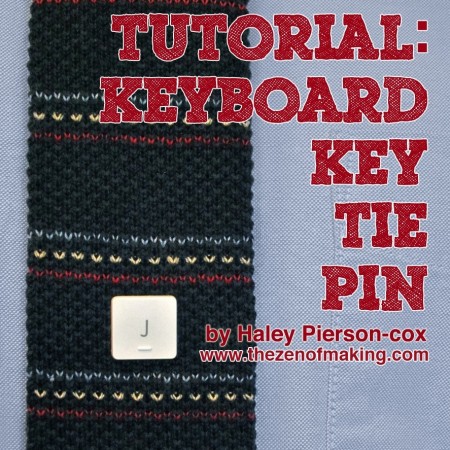 Need a handmade gift for your best geeky guy? Check out my Keyboard Key Tie Tack or Lapel Pin tutorial over on FaveCrafts!
Geek Crafts: Keyboard Key Tie Tack or Lapel Pin Tutorial

Have an old keyboard lying around, just waiting for a project? Make a keyboard key tie tack or lapel pin for your favorite computer geek!

The following tutorial will show you how to make one keyboard key pin.

Step 1
Apply E-6000 adhesive to the pin post, then glue it in place in the center of the back side of the key.

Step 2
Once the glue on the pin post has set, center the felt square on the pin, then press it down to meet the key back, covering the base of the pin post …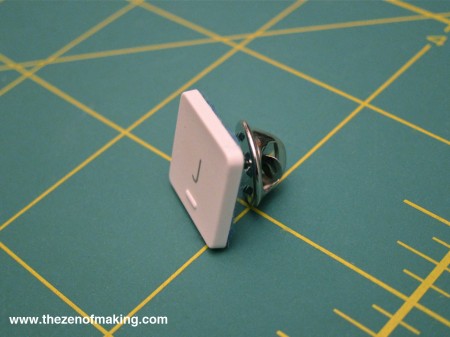 Head on over to FaveCrafts to see the full tutorial!