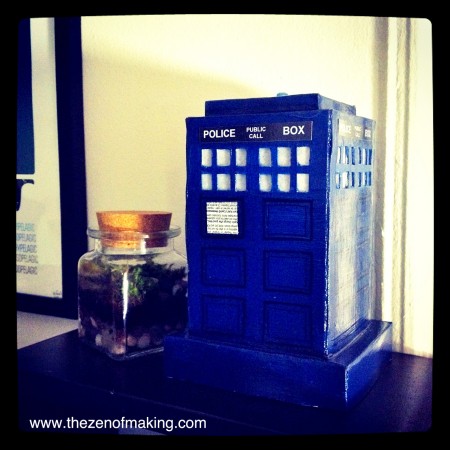 At the beginning of the week, I received the best gift a geek girl could get: a handmade paper TARDIS lamp from my friend, and fellow craft blogger, Christine. (Guys, it actually lights up!)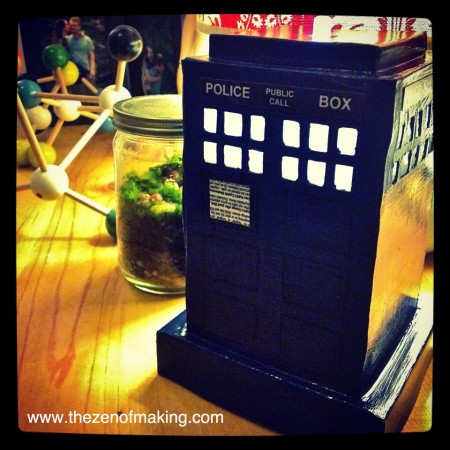 Here's the lamp in action. I'm ridiculously impressed with her paper crafting skills—they blow mine clear out of the water!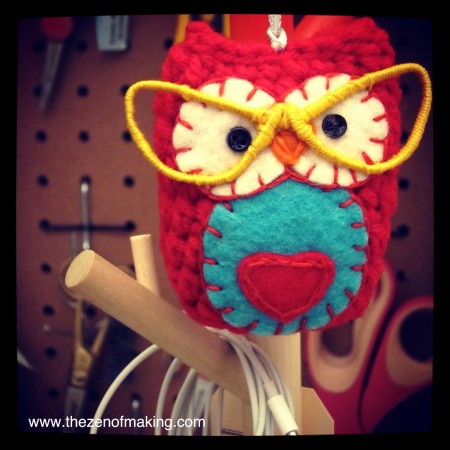 Then, tucked inside the box along with some cute trinkets and the awesome picture she drew of me and the cats, I also found this adorable crocheted owl. (It's even wearing my glasses!) At the risk of stating the obvious, this girl is clearly a crafty magician.
Wonder how she made the TARDIS? Head over to Dela Chic for more photos and an overview of the process.
I'm already brainstorming and getting excited about what I'm going to include in a return care package for her. (We makers can't resist reciprocating—it's now we spread our crafty awesomeness!) What's the best handmade surprise you've received?