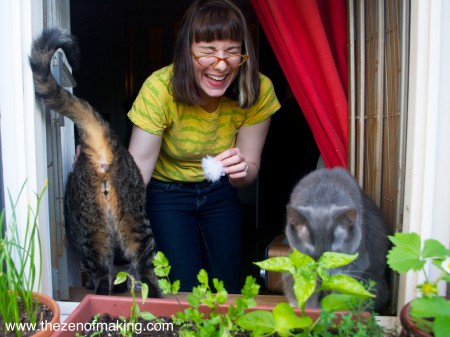 I don't get to spend Mother's Day with my mom this year, so I'd planned on posting a cute photo of Simon and Pixel (my cat kids) and a nice Mother's Day note on the blog today. Alas, when the time for the photo shoot came, the kitties were only interested in making funny faces, so she's getting these instead.
I spent the the afternoon laughing at Simon and Pixel's bizarro cat antics, and I hope they make you giggle too.
Happy Mother's Day, Mom! I hope you enjoy your silly cat butts!