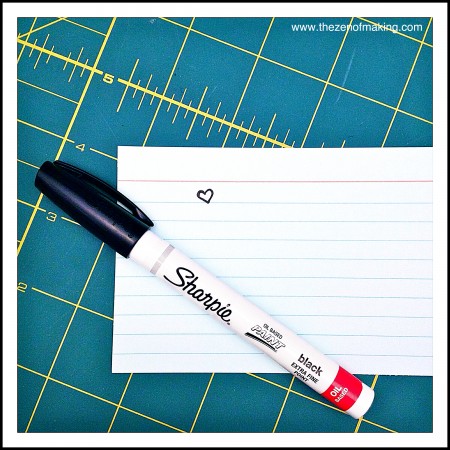 I am completely in love with Sharpie Oil-Based Extra Fine Point Paint Markers
.
My detail painting is atrocious. Whenever I have a fine paintbrush in my hands, utter project disaster is only moments away. So, when one of yesterday's designs called for painting fine lines in a very small space, I gave in and picked up some paint pens. The fact that I ended up with an extra fine point Sharpie paint marker was just a happy accident—my local art store was out of fine point black in the brand that I had selected—but I couldn't be more pleased. The first time I tried it, the paint was smooth, the tip didn't drip, and I was able to get lines that were so fine and precise that they looked as though I'd drawn them with an ultra fine point permanent marker instead of paint. With results like that, I'll definitely be picking up additional colors!
Do you have a favorite paint marker?
**Please note that the link provided above is an affiliate link, and I will be compensated if you choose to make a purchase after clicking through.**