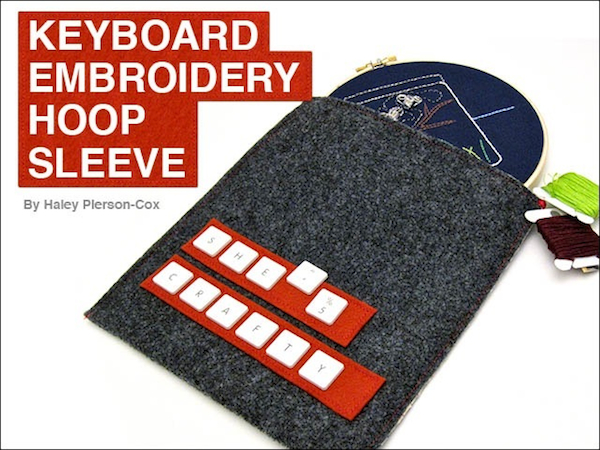 Are you crafty and on the move? Protect your stitches from stains and snags with an upcycled keyboard embroidery hoop sleeve. Check out my tutorial in this week's Geek Crafts column on FaveCrafts!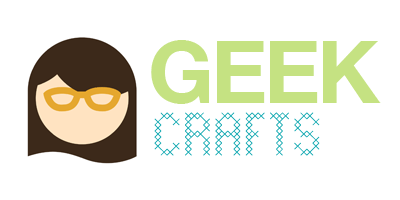 Geek Crafts: Keyboard Embroidery Hoop Sleeve

Welcome to the Geek Crafts column, your weekly dose of geeky goodness with Haley Pierson-Cox from Red-Handled Scissors!

I'll admit it: I'm the kind of girl who will fish a dead keyboard out of the trash for purely crafty purposes—there are just so many awesome ways to reuse and repurpose the parts! In addition to the ever-popular keyboard jewelry options, I love the idea of using old keys to geek up projects in unexpected ways. So, with that in mind, I decided to add a quirky keyboard message to my travel embroidery hoop sleeve, ensuring that all of my needlework projects stay both clean and extra-sassy while I'm stitching on the go. If you're not jazzed about the Beastie Boys, feel free to change up the words to better fit your style!

Step 1
Fold the large piece of felt in half, then trim the top and sides so that they fit the size of your embroidery hoop, adding an extra inch to the top and both sides.

Step 2
Using the felt rectangle from step 1 as a template, cut the piece of fabric to the same size …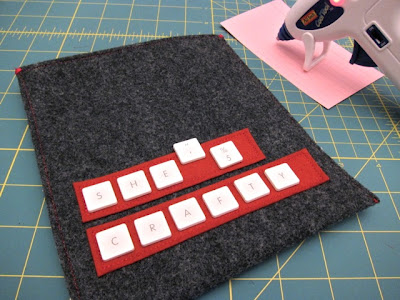 Ready to make your own? Head over to FaveCrafts to see the complete how-to!