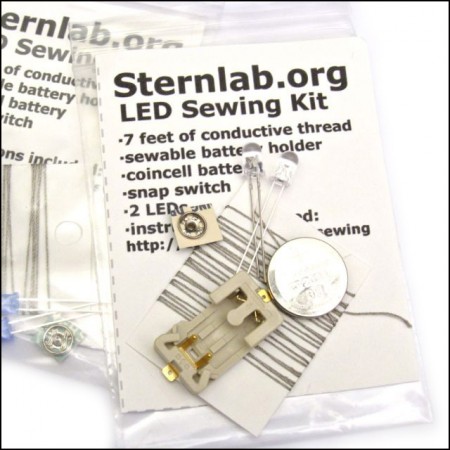 I reviewed the LED Sewing Kit from Sternlab.org on Craft Test Dummies!
Craft Product Review: LED Sewing Kit from Sternlab.org

If you're looking to add a little extra shine to your needlework and sewing projects, you'll definitely want to check out this LED Sewing Kit from Becky at Sternlab.org. Even if you don't have previous experience with creating circuits, don't worry—the kits are easy to use and yield great results. Before I started this review, I'd never used conductive thread or LEDs in any of my projects, but I didn't have any trouble getting started. Plus, at $10 each, the LED Sewing Kits are an inexpensive way to delve into working with sewable electronics, no extra tools (or big investments) required!

What I loved:
1. The instructions were web-based, including a thorough photo tutorial, a chart explaining how to make the circuit, a sample embroidery pattern, and a YouTube video walking you through the complete process…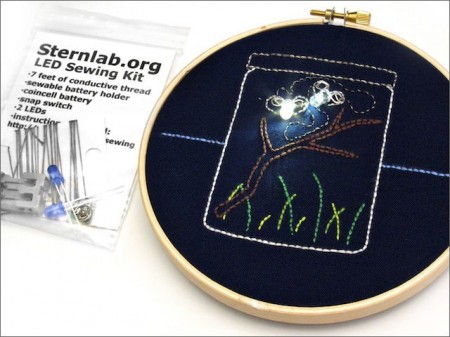 If you like my LED firefly pattern and want to stitch one of your own, you can download it here for free!
Head on over to Craft Test Dummies to read the full review!