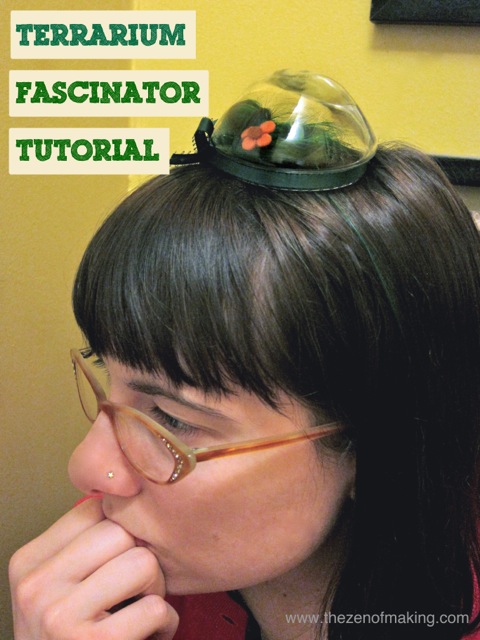 Terrariums are hot these days, and human hair is one of the best growing mediums around for mosses and certain varieties of carnivorous plants. So, why not take advantage of all that wasted growing space with a terrarium hair fascinator? When I rock mine down the streets of Brooklyn, I'm always the hippest hipster on the block. If you want to be the queen of your own little slice of coolsville, check out my full tutorial for planting ideas, dye maintenance, and tips for coping with the occasional gnome infestation. (I promise, it's totally worth it.)
Supplies:
* Manic Panic hair dye in Green Envy
* Small glass jar
* Dried terrarium moss, rehydrated per the package instructions
* Bobby pins
* Green ribbon
* Wool felt sheets in multiple colors
* Hot glue
* Potting soil
Tools:
* Hot glue gun
* Fabric scissors
* Protective gloves
* Bamboo skewer
* Dye brush
* Comb
Step 1
Backcomb the section of hair that you're going to use for the terrarium, working in small amounts of potting soil as you go.
Step 2
Once your hair is holding as much dirt as possible, begin mixing in the green hair dye a few drops at a time.
*
*
*
*
C'mon. You didn't really want gnomes living in your hair, did you?