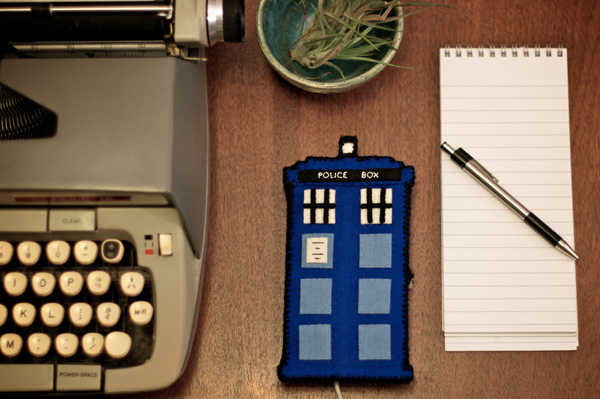 Today is my birthday! (Hurrah!) And, in honor of turning the big two-nine, I'm sharing a gift with all of you! (For those of you who've seen me in person, my age may come as a shock. Rest assured that I'm well aware that I still look like a teenager.) To get your very own birthday treat, check out my Project: TARDIS Phone Charging Station over on CRAFT, and download a free copy of the printable pattern!
Project: TARDIS Phone Charging Station

Do you ever sit back in your cube, listening to the hum of fluorescent lights and the low rumble of keyboards clacking away in the distance, wondering how you can take your geek cred to the next level? Well, I'm pretty sure that a handmade TARDIS phone charging station would do the trick!

Step 1: Print out the pattern PDF and cut out each piece. Then, use the following key to cut your felt and plastic canvas. (Each pattern piece is lettered.)

Step 2: Select one of the navy blue felt pieces cut from pattern piece A. Begin adding details to the body of your TARDIS by attaching piece B to the top of piece A using 2-ply navy blue embroidery floss. Use a whipstitch around the outside edges and a straight stitch on the inside …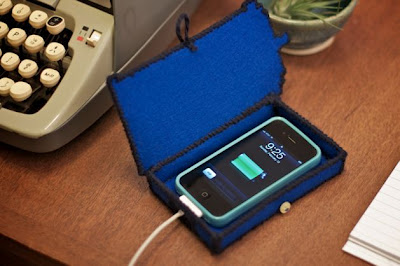 Want to see more? Head over to CRAFT to download and see the full tutorial!