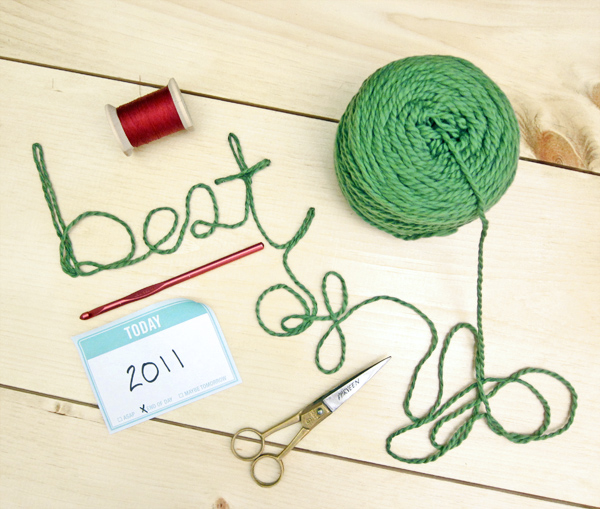 For me, 2011 has been a year punctuated by awesome changes and opportunities. In just 12 short months, I've transitioned into craft writing as my full-time job, gotten my teach on at demos and events, started fantastic writing gigs with CRAFT and Craft Test Dummies, and met many of my closest crafty collaborators. I am so thankful for everyone who has offered help and support this year, and I can't wait to pay that kindness forward in 2012!
I had so much fun making and writing this year, but a few projects really stood out. Here are my 5 favorite tutorials from 2011:
5.
Tutorial: Make Your Own Wooden Buttons
4.
Tutorial: Catnip Mousies for your Modern Cat
3.
Tutorial: Custom Tap Pants for Craftzine.com
2.
TARDIS iPhone Case Cross-Stitch Pattern
1.
Tutorial: Pillowcase Pencil Skirt
Have a happy, crafty New Year! See you all in 2012!