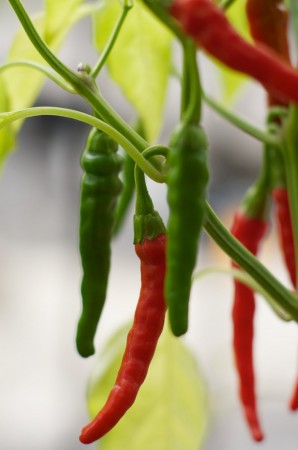 As it turns out, our fire escape is the perfect place to grow hot peppers.
Tomatoes? Maybe next time. Catnip? Meh. Nasturtiums? Goodness, no. But, hot peppers? Abso-freaking-lutely!
We couldn't even get the tomatoes to flower, but somehow we have three different kinds of hot pepper plants, all absolutely filled with ripening peppers. So, who's got a good hot sauce recipe?