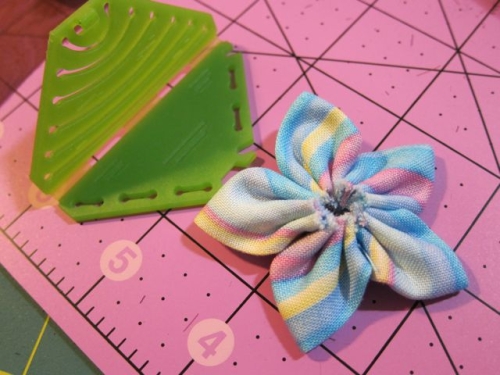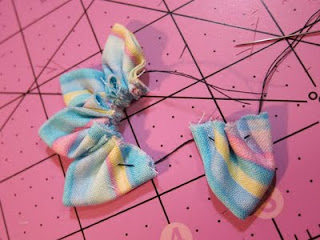 I reviewed the Clover Kanzashi Flower Makers on Craft Test Dummies!
Craft Product Review: Clover Kanzashi Flower Makers: Pointed Petal

When Jenny handed me these Clover Kanzashi Flower Makers at CHA, I knew that I'd be reviewing them during National Sewing Month, but I had no idea how great the timing would be! As it turns out, a few weeks later, my husband was nominated for an Emmy, and I suddenly found myself making my own evening gown.

So, the kanzashi flowers I made during this review are actually the finishing decorative details for my dress and shoes, and I'll be wearing them this weekend when I head to Hollywood! I'm incredibly pleased by how well the templates worked, and how beautifully the flowers turned out, even with my slippery satin material…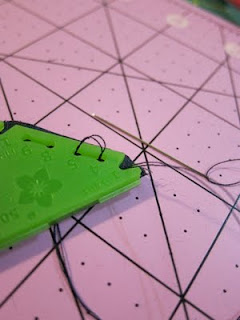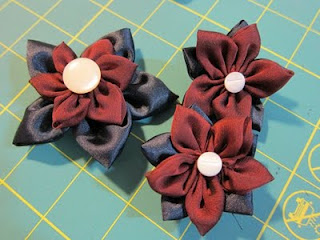 During the testing process, I also made some fancy flowers for my Emmy shoes and dress. This weekend, they'll be coming to a red carpet near you. At least, if you're in LA!
Head on over to Craft Test Dummies to read the full review!
Also, for the record, I am totally writing this post from airplane headed to LA!