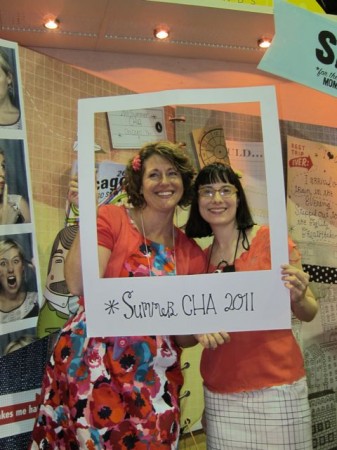 Jenny and me in the Smash Book Photo Booth
As many of you know, I am lucky enough to the be the contributing reporter for Craft Test Dummies at CHA Summer 2011. Today was all about learning the trade show ropes (craft shows aren't like book shows), meeting people, and adding many, many things to my craft product review dream list.
Have I mentioned that this show is awesome?
AND I got to hang out with Vicki, the Creative Goddess, and Heather from Dollar Store Crafts, plus scores of creative people from all over the crafty blogosphere! (Wait. Heather and Vicki, why don't I have any pictures of you guys?!)
So, if you've ever wondered if these ladies are just as lovely in person as they are on the internet, I can assure you that they definitely are!