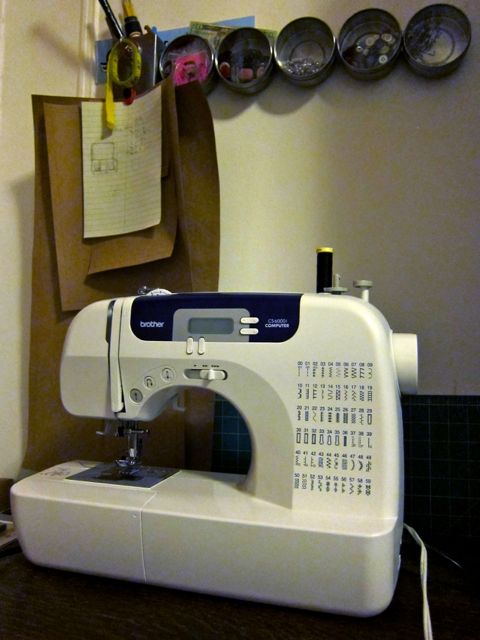 I reviewed the Brother CS-6000i sewing machine on Craft Test Dummies!
Craft Product Review: Brother CS-6000i Computerized Sewing Machine

I've been using my Brother CS-6000i regularly for about a year and a half, after my fabulous mother gave it to me as a birthday gift to replace the ancient avocado green Sears Kenmore that she inherited from my godmother, and I inherited from her. (Nobody freak out—I kept the old machine too!) Overall, I've been extremely pleased with the reliability and ease of use of the CS-6000i, and haven't had any significant mechanical problems since I began using it. I've found it to be a quality machine for a reasonable price, and it more than meets my sewing needs.
Head over to Craft Test Dummies for the full review!