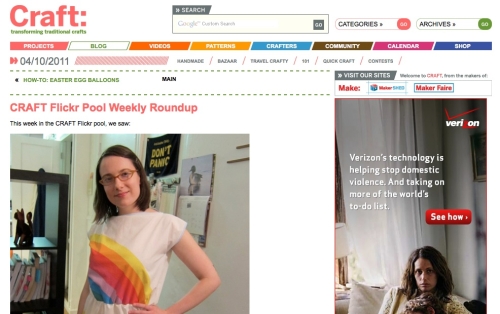 Screenshot, because I am that much of a geek.
My pillowcase sundress was featured in this week's CRAFT Flickr Pool Weekly Roundup! How cool is that?
Even better, as of when I'm writing this, my project (and me, since I'm wearing it) is also on the font page of the CRAFT website. Not gonna lie, I squeeled like a little girl when I saw it, then did the Snoopy dance.