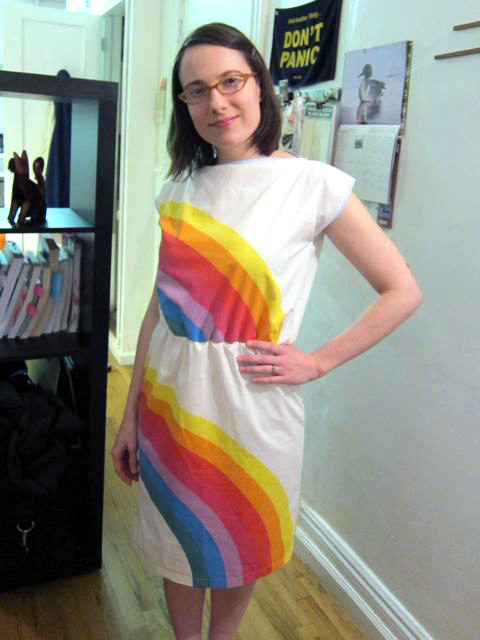 You know that pillowcase sundress I've been babbling about on Facebook? I finally finished it today!
That's right, muffins. This dress was once 2 pillowcases that I rescued from my childhood closet in the Midwest. (Hi Mom!) Want to learn how to make one too? Head on over to the Pillowcase Sundress Tutorial: Part 1.
Also posted to the Craft Test Dummies "Go Green" Linky Party!