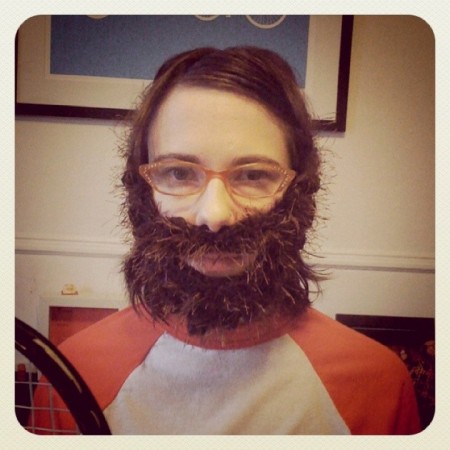 Channeling Richie Tenenbaum
Earlier this week, I received the strangest handmade request that I've gotten yet. Janet, my good friend and director of the RC German Program at the University of Michigan, suddenly started emailing me pictures of crocheted beards. She wanted one, and it was urgent.
Now, I know better than to be surprised by any request that might come in from Janet around this time of year. It is, after all, Deutches Theater season. And, being a German Theater veteran myself, there isn't much that can make me raise my eyebrows. She knows what she's doing.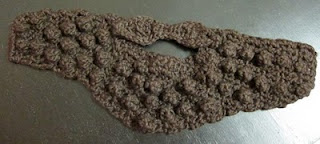 Crocheted Beard without Fun Fur
This year's show is scheduled to go up on April 9th, and features an actress in serious need of a beard. (What? It's Theatre of the Absurd!) Thus, I did what any reasonable person would do in this situation: I hightailed it to the Lion Brand Yarn Studio, picked up some chunky brown yarn and some Fun Fur, and immediately got to work!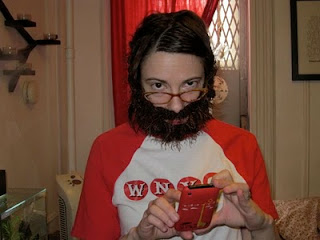 Crocheted Beard with Fun Fur
Considering I made the pattern up as I went, the beard came out way better and way more ridiculous than expected. I used worsted weight Nature's Choice Organic Cotton yarn, then weaved in some Fun Fur (synthetic) once the beard was finished to give it more texture.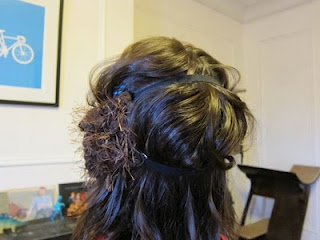 Back Straps
Thought it's made to be pinned into a hat, I also added some removable elastic straps to help with positioning. (Okay, maybe I just added them so I could pose with the beard before I sent it out.)
Most fun project EVER!! Also, don't I look just like Richie Tenenbaum?