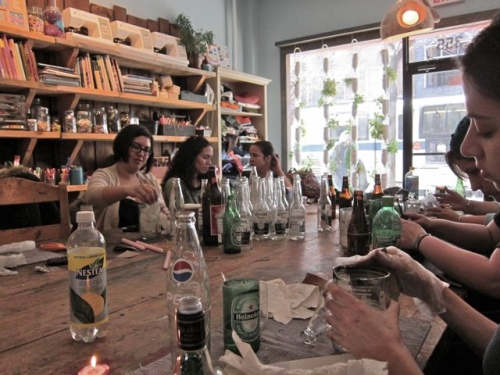 On Saturday afternoon, I went to my first Craftaholic's School of Art and Creativity workshop at Spacecraft in Brooklyn. (Update 4/26/13: Spacecraft is now closed.) We made glasses using recycled beer and soda bottles, which is something I've wanted to learn how to do for quite a while.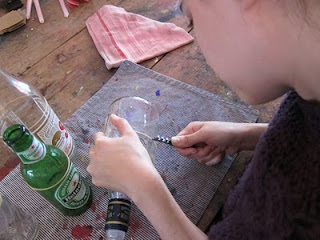 Yoshi, the workshop instructor, showed us all we needed to know: Score the bottle, burn the line, dip it in water, then sand the sharp edges.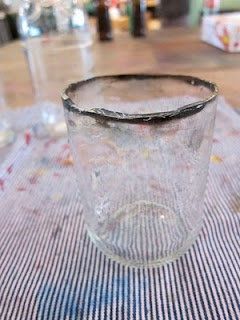 After a little soap and water (okay, and a LOT of sanding), I went home with a set of 4 recycled glasses!
Did you know it was that easy to make your own glasses out of recycled beer/soda/wine bottles?