A Sneak Peek at Some Upcoming Projects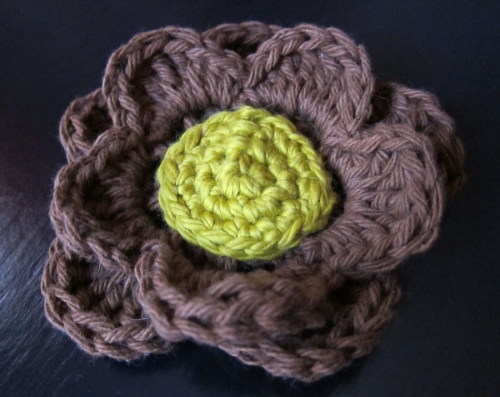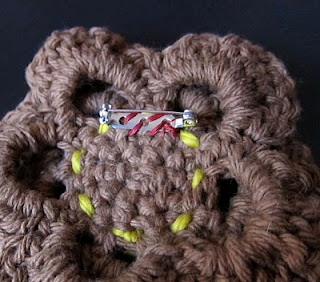 I made a crocheted brooch for Janet, my friend and favorite teacher from college. I'm starting to be able to turn these out pretty quickly, and am experimenting with different methods for attaching the pin to the back in a way that is both effective and attractive. So far, this one is my favorite.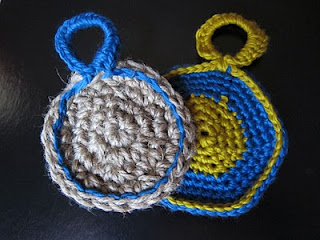 Right now, I'm also working on crochet patterns for a dish cloth and scrubber set. These are two of my test projects, and I already like them a whole lot more than disposable kitchen sponges. Plus, they hang right on the faucet so they can drip-dry over the sink.