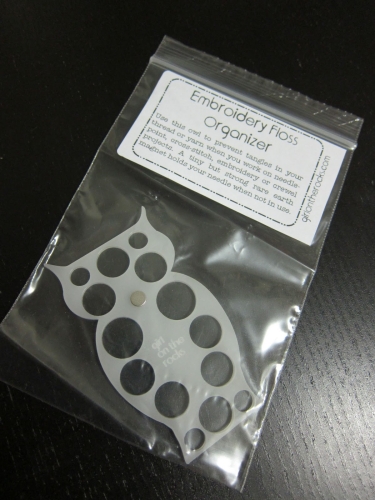 My owl embroidery floss organizer arrived today, and I'm so, so excited! (What? Sometimes, it's the *very* little things that totally make your day.)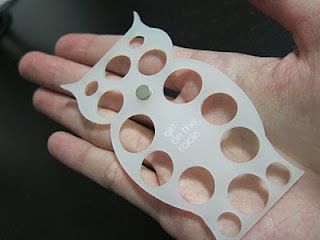 Since I discovered it last week while putting together my Friday Internet Crushes post, I couldn't get this adorable little owl off my mind. So, when it showed up in my mailbox this afternoon—and in a recycled office fund voucher envelope, no less—I couldn't wait to tear open the package and check it out. I'm happy to report that, not only is it even cuter in person than it is on the internet, the quality of the craftsmanship is superb. The acrylic is thick, and definitely sturdy enough that I won't have to think twice about throwing it in my project bag and bringing it along for some stitching on the go. I couldn't be happier with my purchase.
You should check out Girl on the Rocks on Etsy for all of your stitching accessory needs.
A quick aside: Her profile says that she's a geologist by day. How cool is that?!